Custom Software Development
Techlify offers a full spectrum of application design, development, maintenance and support services for custom software applications using a wide range of technologies.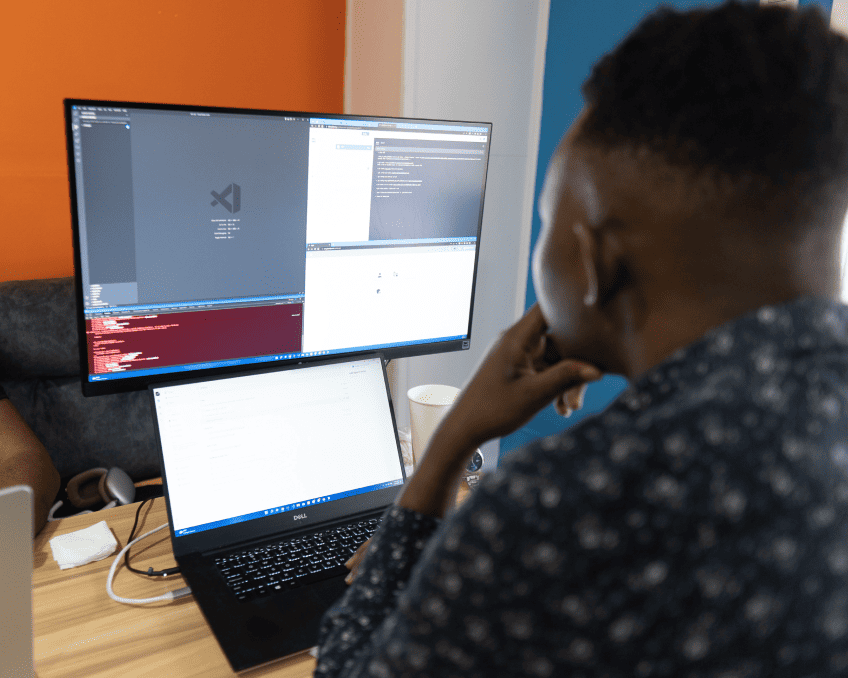 Our expert team of developers build and deliver the best possible solution for your business through our processes which starts with ideation and goes all the way up until maintenance and customer support.
Our Custom Software Development Services
50-80 percent of ALL software projects fail. In order to build successful products, you need to ensure that not only are you writing code, but also that users can benefit from what is being built. Our process is optimized with customers in mind. Here are the different steps in our development process:
Step 1
Our team does a need assessment and feasibility study to determine how to best use the automation technology for the benefit of users.
1
2
3
4
5
6
7
8
9
10
11
For Techlify Software Consultancy
Talk to us today and go paperless tomorrow!

Web-based SaaS Applications

Comprehensive Product Development

Enterprise Software Development
Cloud-Based Solutions

Tailor-Made ERP Solution
Be Efficient, Save Time and Energy!
Techlify's Custom Software Development services helps your business with Higher Efficiency & Productivity!