Business Process Automation
Get Your Business Automated with Techlify
Automate Your Business Processes With Techlify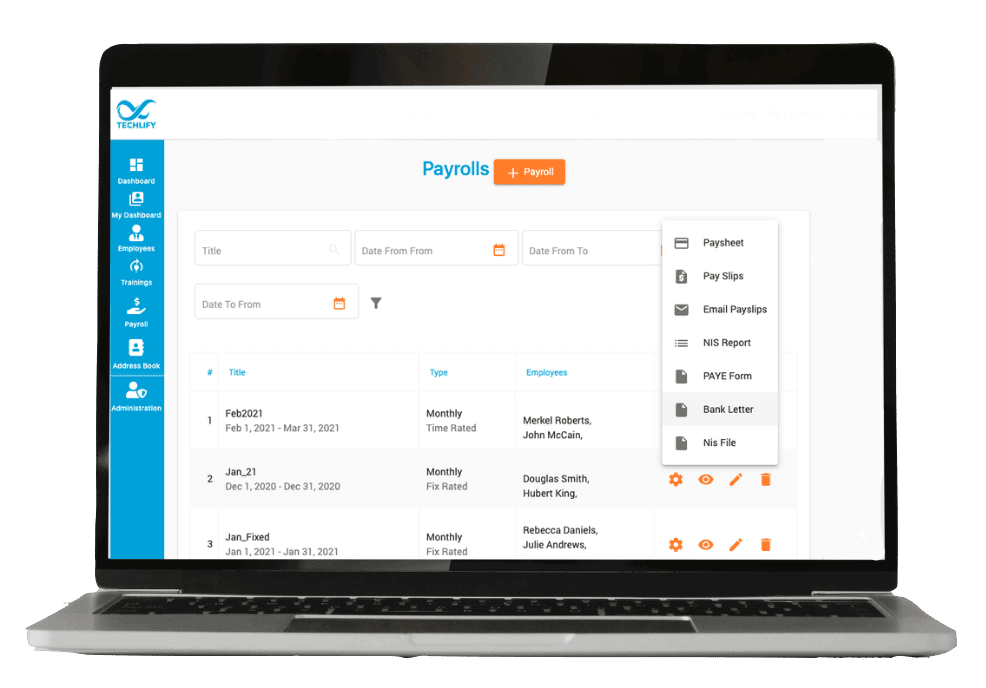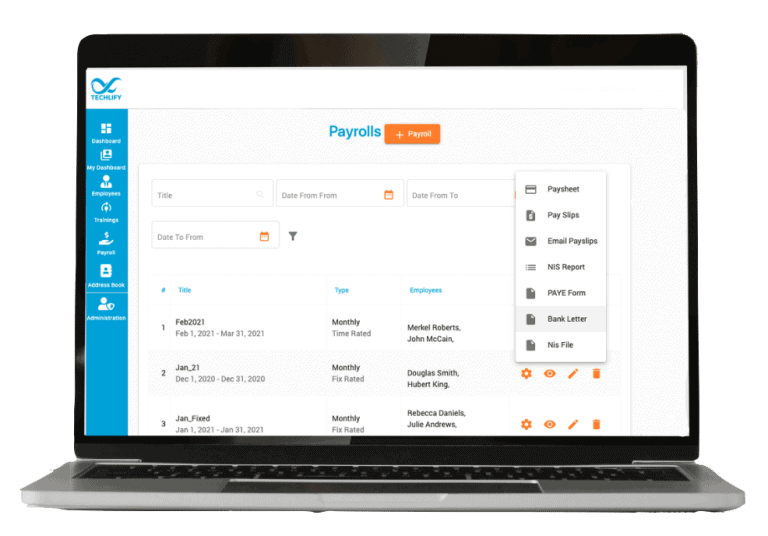 Techlify focuses on maximizing the efficiency of many businesses by providing them with a vast array of digital solutions in form of software, web and mobile applications.
At Techlify, our goal has always been to make life easier for individuals and businesses alike by providing digital solutions tailored specifically towards your individual needs, that help manage contacts or inventory records which saves time from having to rely solely on paper-based systems.
With Techlify's Business Automation, the business now have the option to bring in all of their recurring, day-to-day and labour intense processes into a single platform that provides seamless automation for the same. Our teams of expert developers can offer you a wide range of automated applications that are customized to suit the size, scale and structure of business based on their individual requirements.
Techlify Business Automation is here to provide automated systems that streamline business operations, boosts productivity and increase business efficiency.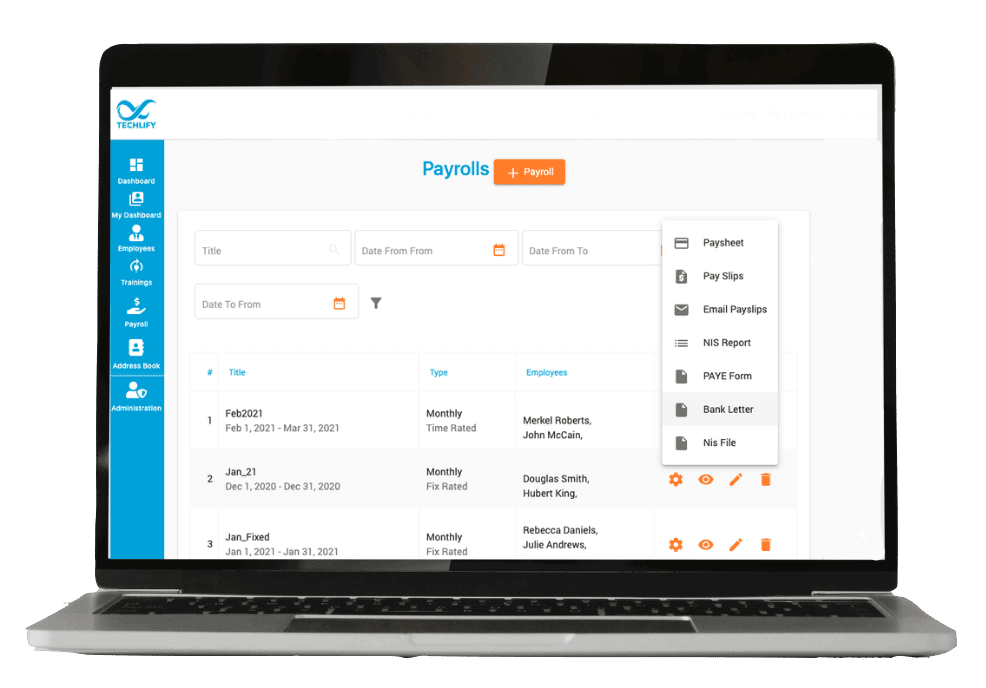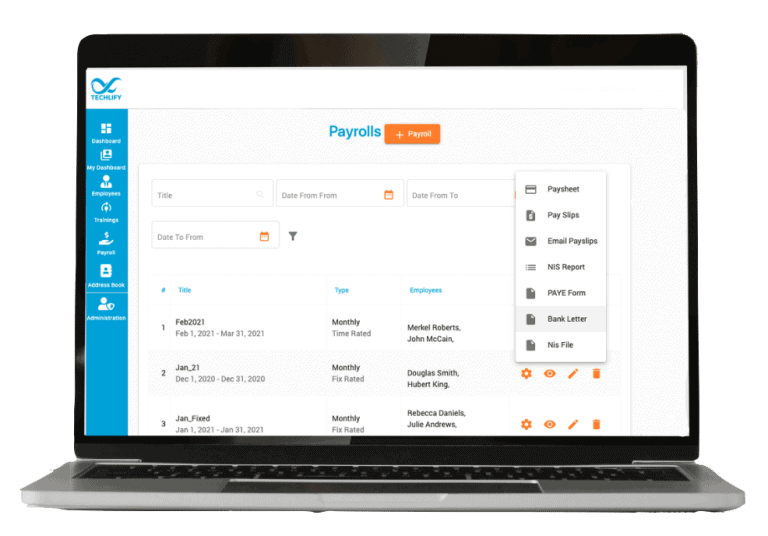 Experience Stress-free Payroll Processing
Benefits of Our Payroll Software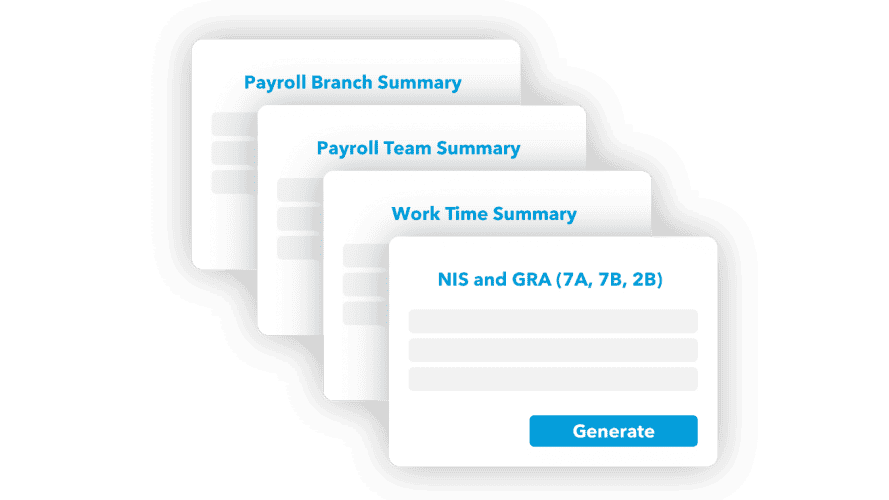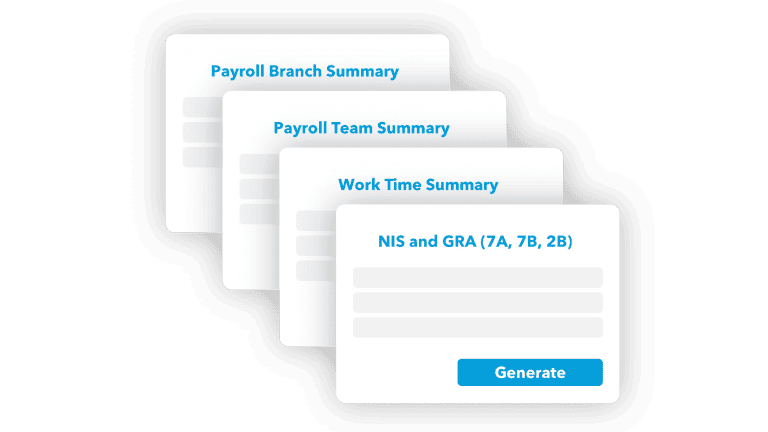 All your reports and forms.
Just 3 clicks away.
You can get your complex pay sheet reports and documentation done in a matter of seconds with no specific effort. Techlify Payroll has also automated Tax Calculations, Deductions, PAYE information per Guyanese Regulations, so you just have to sit back and click away.
EASY TIMESHEET INTEGRATION
Don't waste time on timesheet management anymore
Is timesheet entry and management tiring you out? Look no further. Techlify's Payroll software has a provision to get your timesheet entries easily integrated with the payroll system. Be it manual or biometric entries, you can have those all linked with payroll calculations — automatically.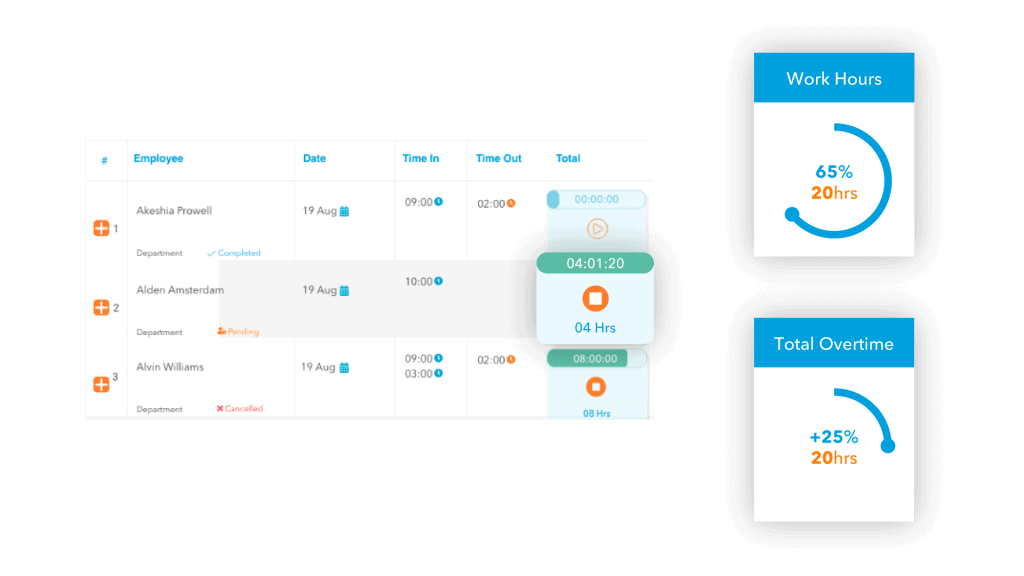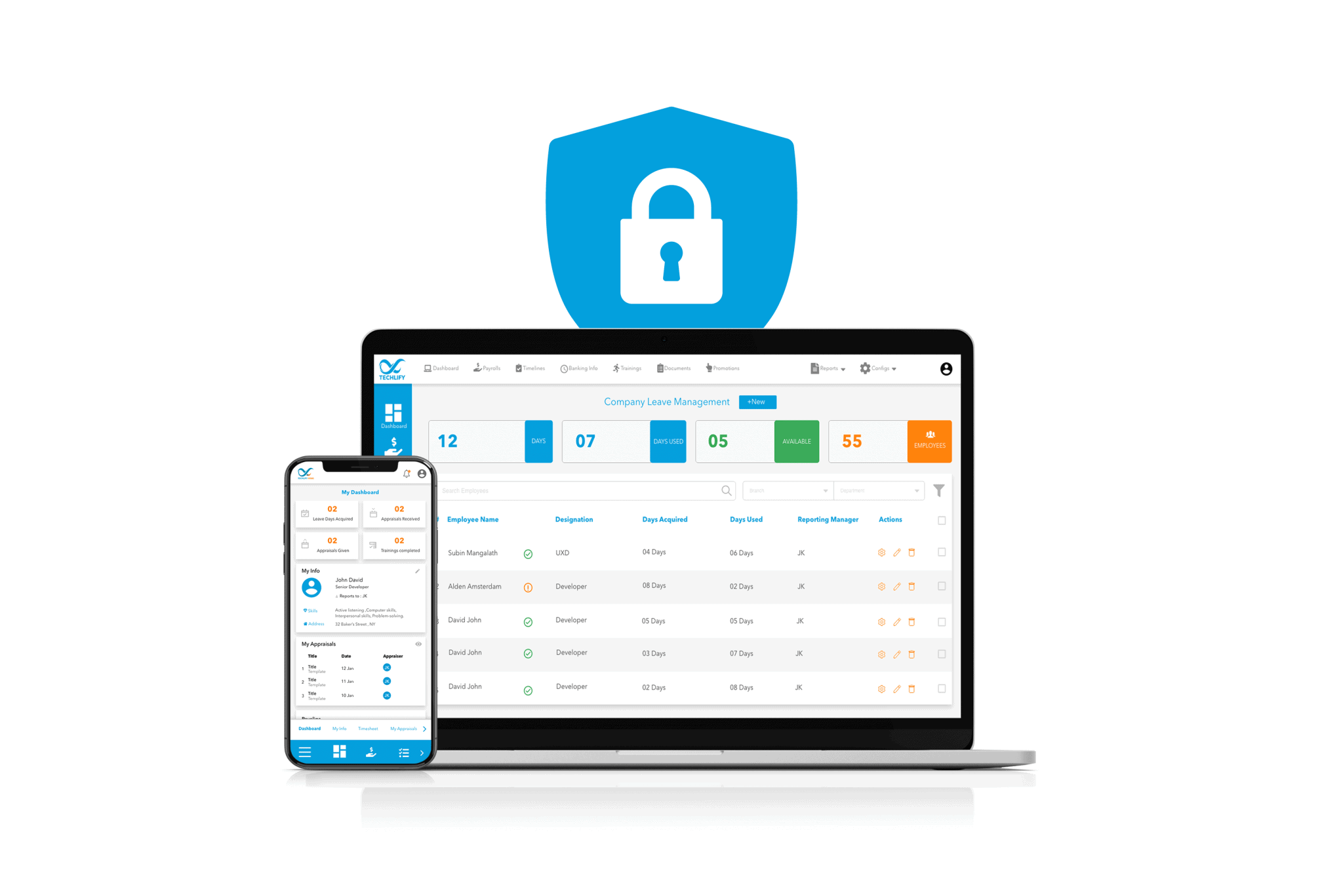 Forget bulky records and get payroll sorted anywhere
No matter where you are, you can now access your payroll system from your laptop or mobile securely. With rigorous security testing and encryptions, we make sure that your sensitive data stays safe and sound to manage your finances without any worry.
LET ADMIN BURDENS BE BYGONES
Empower employees to access their tax forms and payslips
Using our Employee Self Service Portal, you can now give access to your employees to directly download their payslips and tax forms without compromising other sensitive information. They could also regularize their timesheet entries and apply for leave approvals.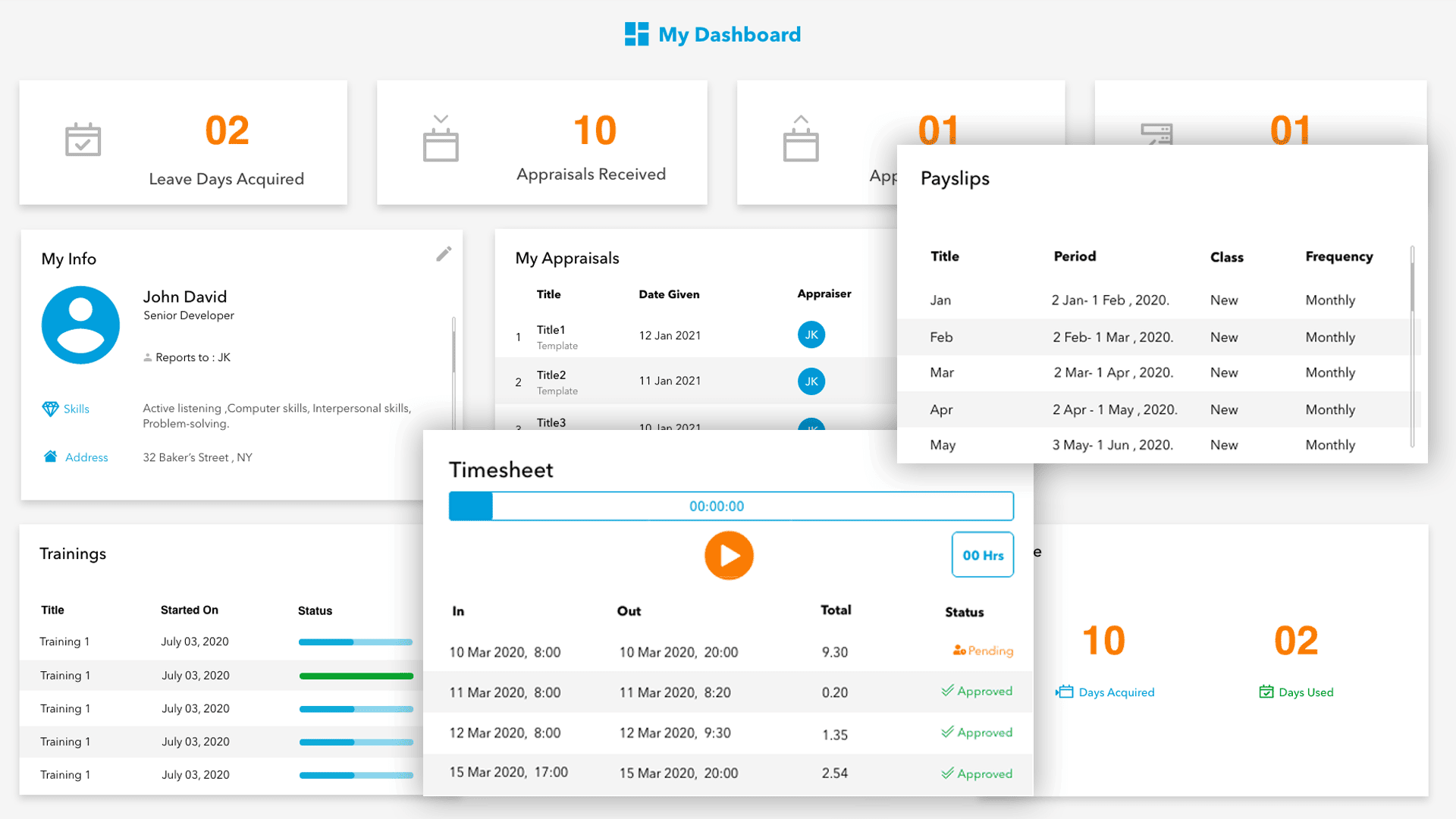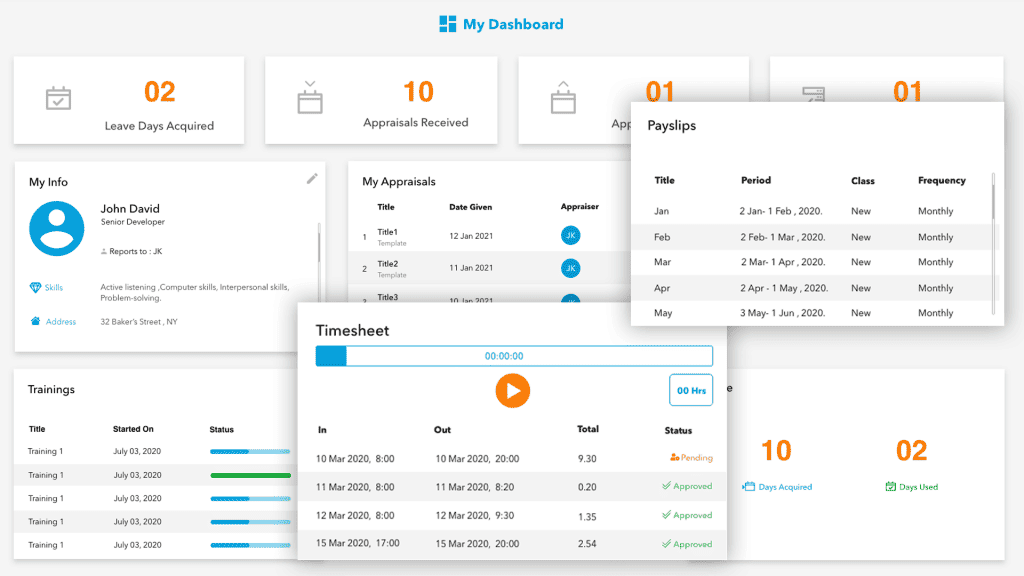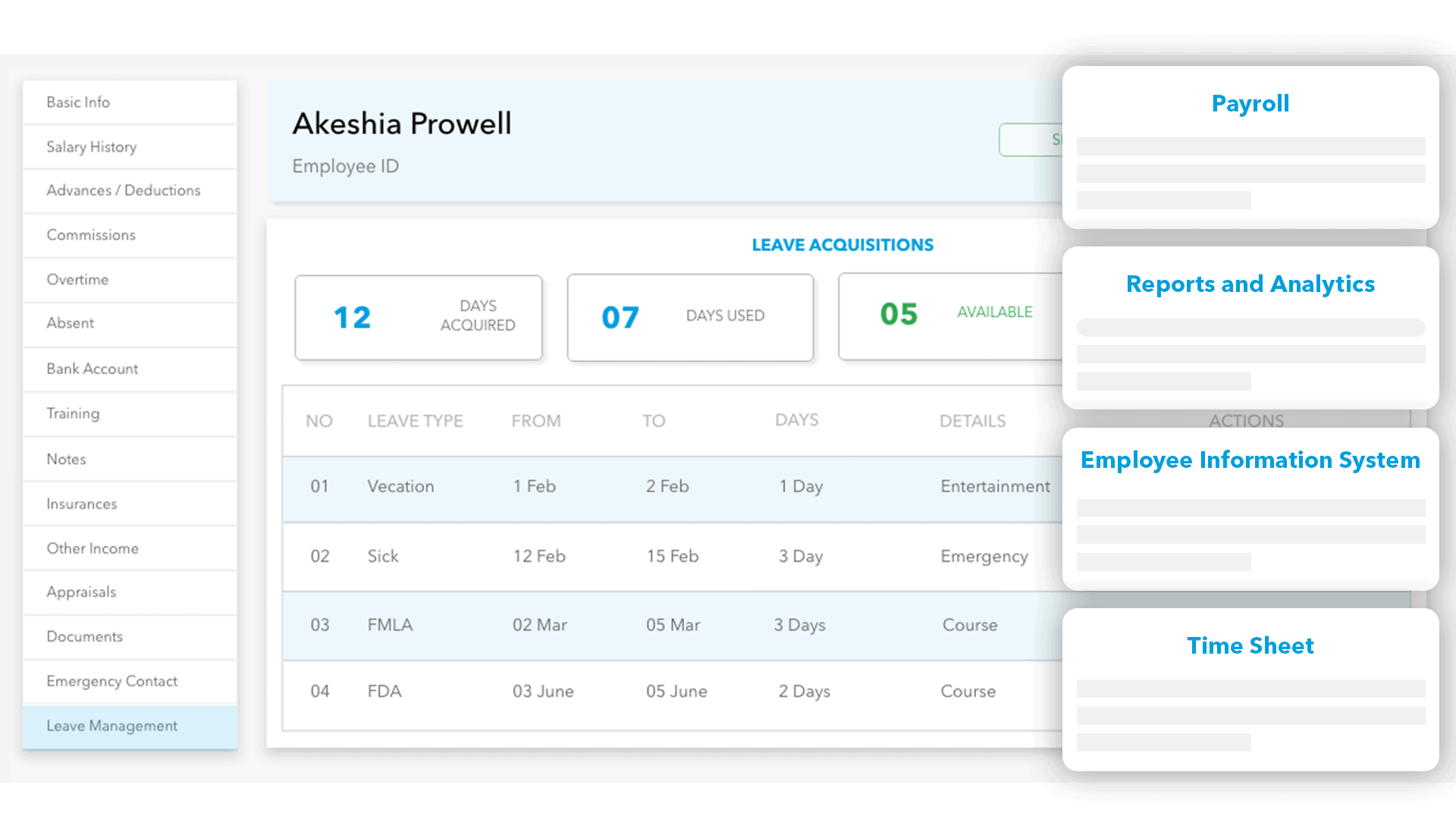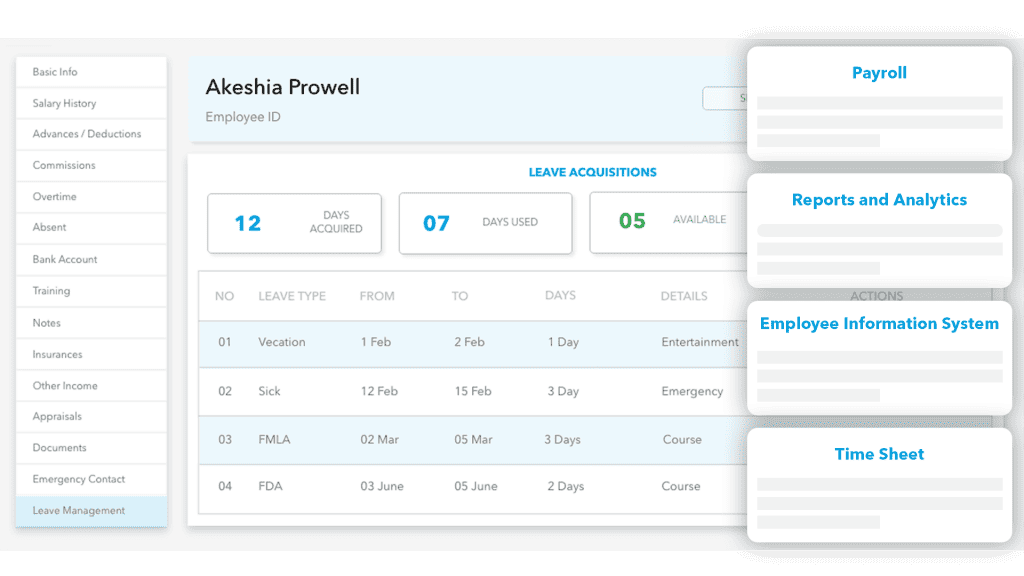 SO MUCH MORE YET SO SIMPLE
With 7 different modules to assist with your every need
With Techlify's Payroll Software, you get options to work seamlessly with many other essential tools such as Accounting, Employee Information System, Leave Management System, Time Management System, and some more that Techlify has in stock for you.
Book a free demo
Understand how our payroll software can enhance your organisation along with saving you time, energy, and money!
key benefits that Business Automation brings to your business

Business Process Automation

SIGN UP BELOW TO STAY UPDATED!

TECHLIFY HRMS REDUCES STRESS AND COMPLEXITY! MAKING YOUR BUSINESS ACCOUNTING SIMPLER!