Simple. Efficient. Productive.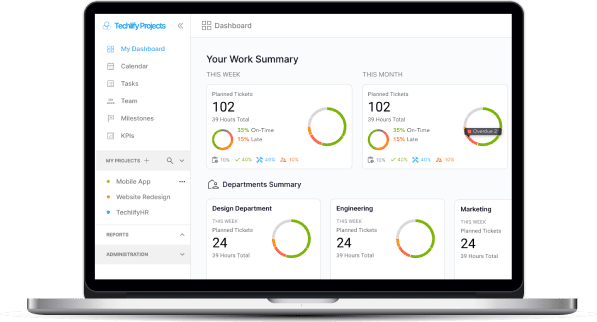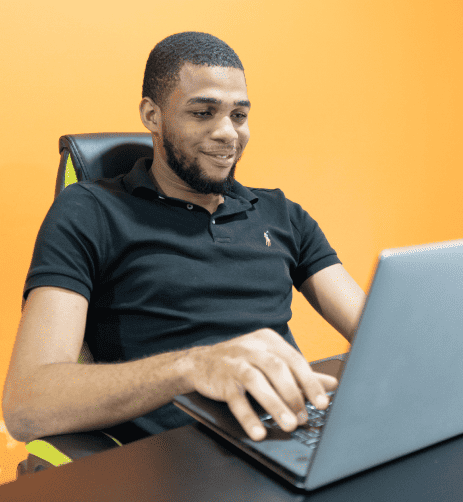 Lets you plan and create entire project roadmaps with tasks, subtasks, descriptions, due dates, priority levels, team members and any necessary attachments or links.
Helps stakeholders better understand the project deadlines, milestones, and dependencies, thus allowing teams to stay on top of their tasks and ensure that they are completed on time.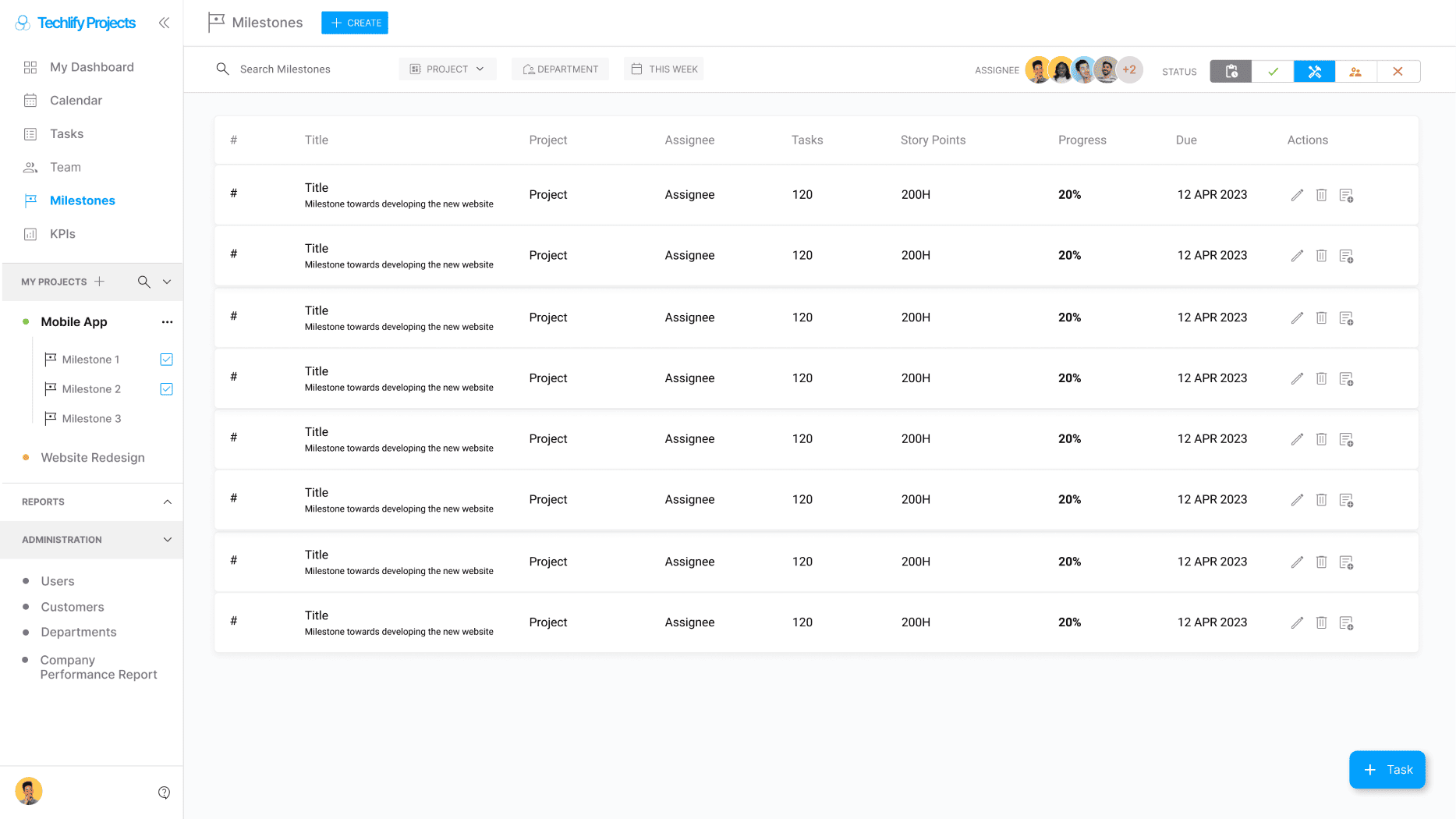 Provides a visual representation of the entire project schedule with deadlines, milestones, tasks and events, all in a single view, helping teams manage their time more efficiently.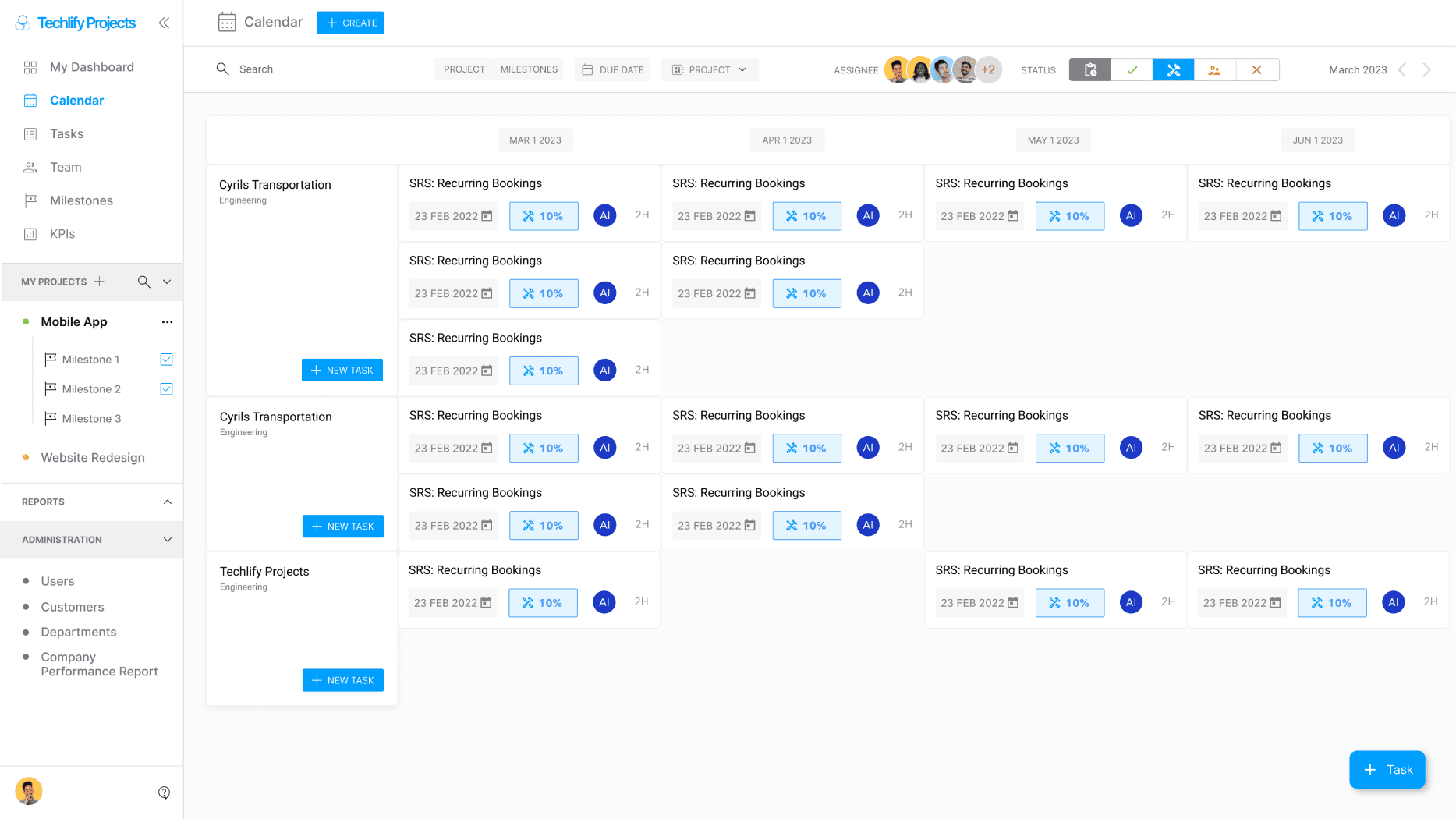 Custom workflows can be tailored to the specific needs of a project or team, which can help streamline the project management process, helping you save time and reduce the risk of errors.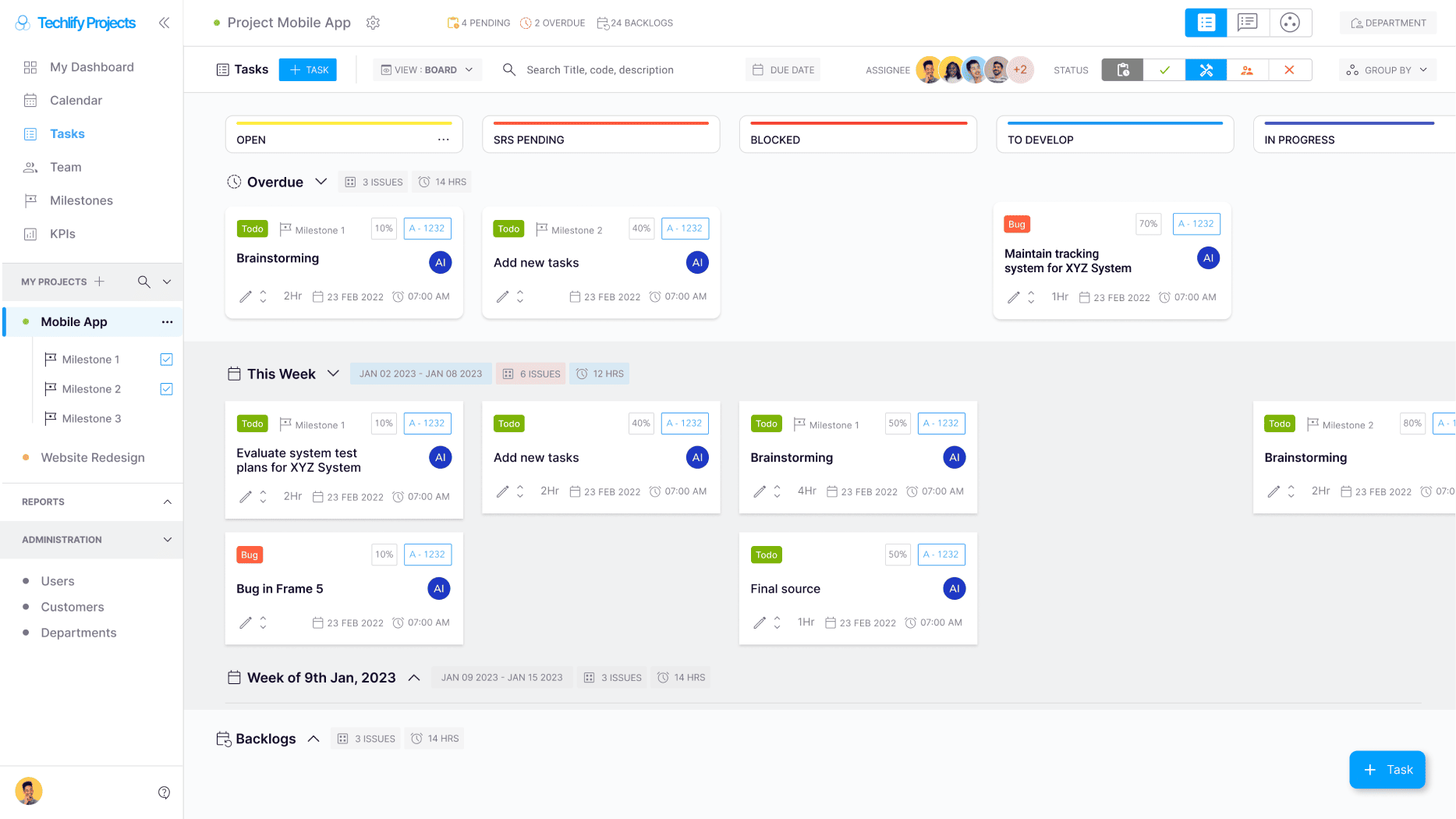 Department-Level Work Management
By breaking down projects into smaller tasks and assigning them to different departments, project managers can ensure that the right team members are working on the right tasks at any given time.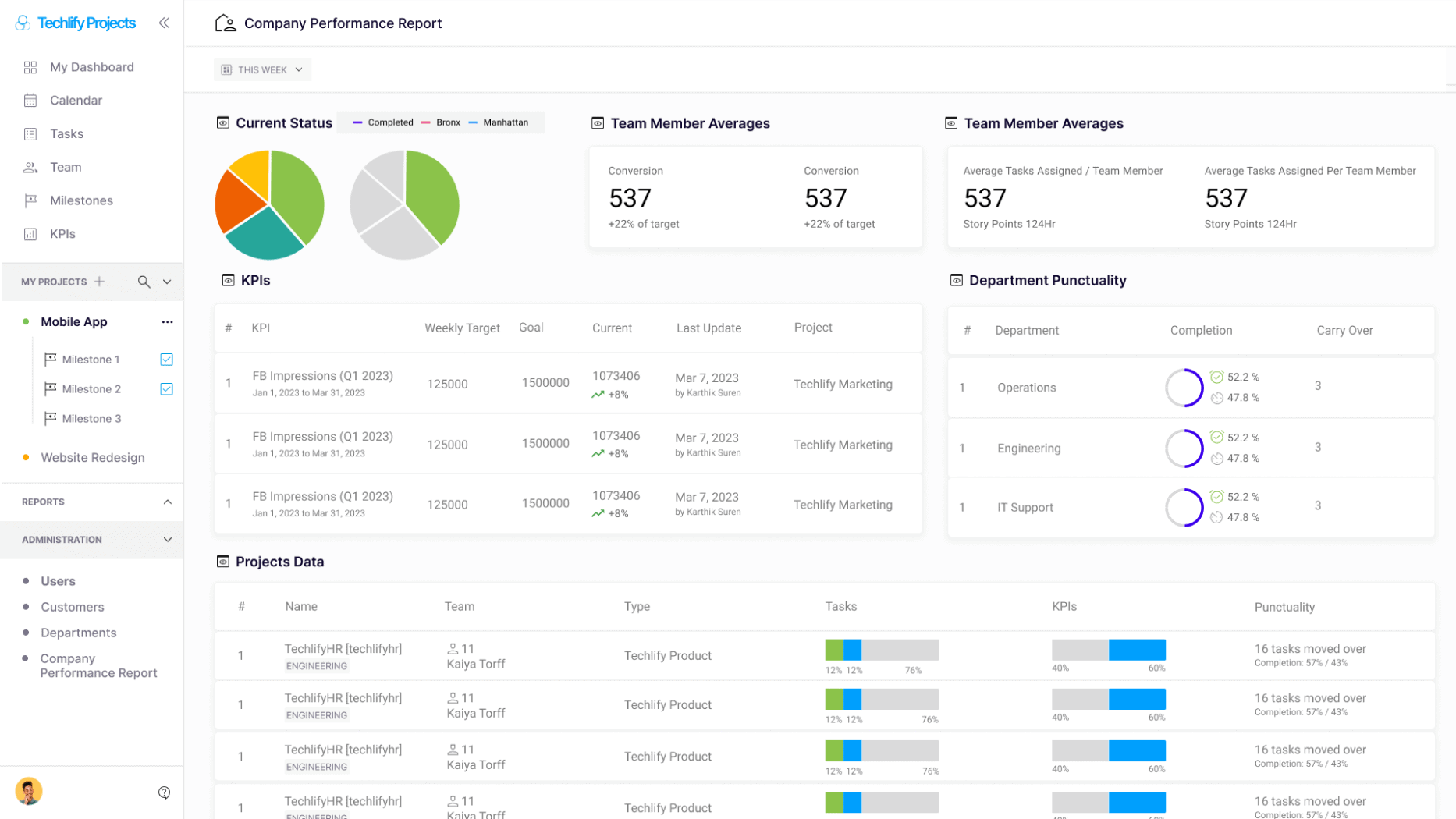 Our detailed performance reports help project managers make data-driven decisions based on real-time information and status updates along with team and individual performance tracking.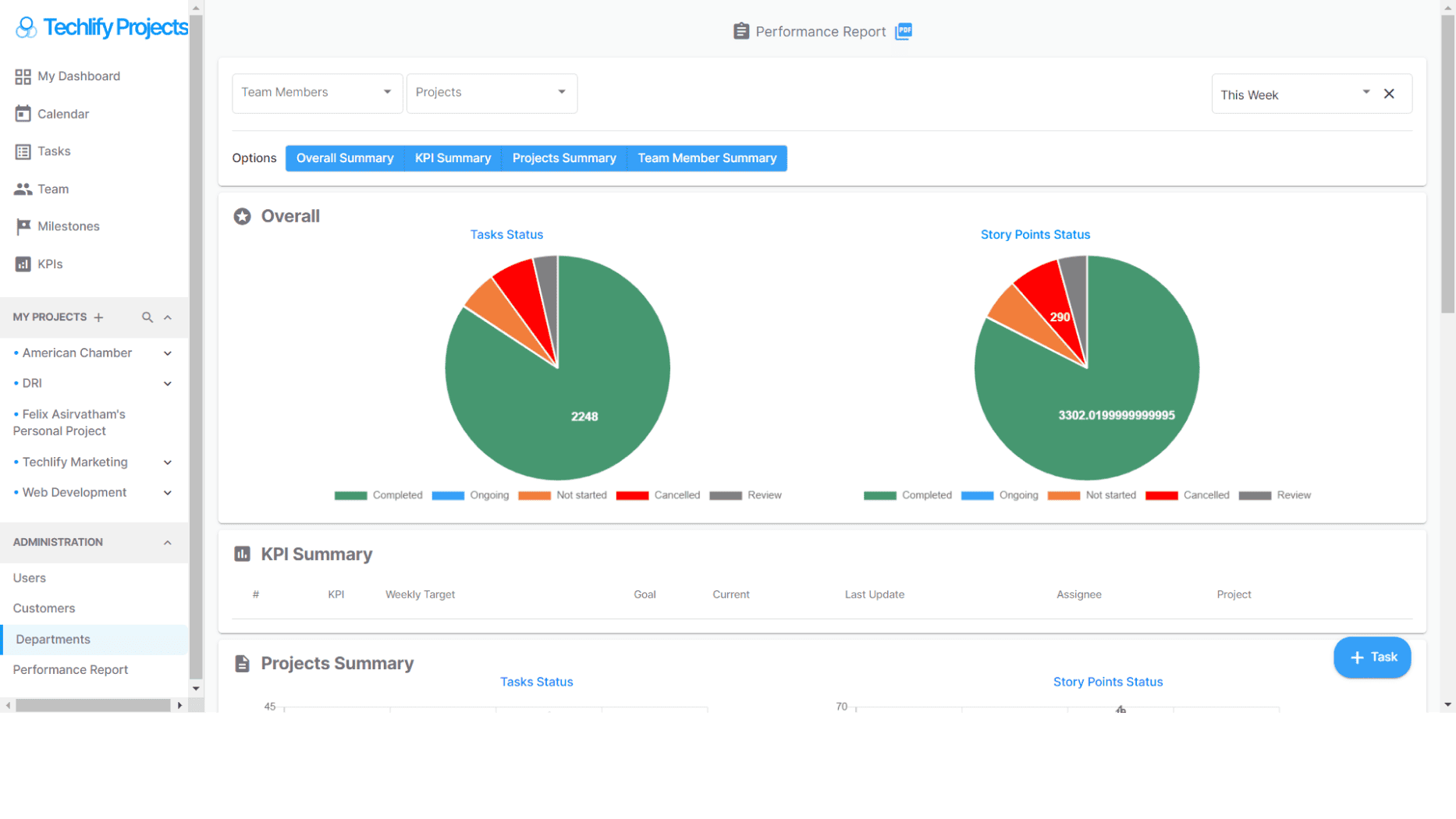 Our weekly KPI tracker allows better collaboration with increased productivity among team members as they provide a common purpose and an easier understanding of the goals.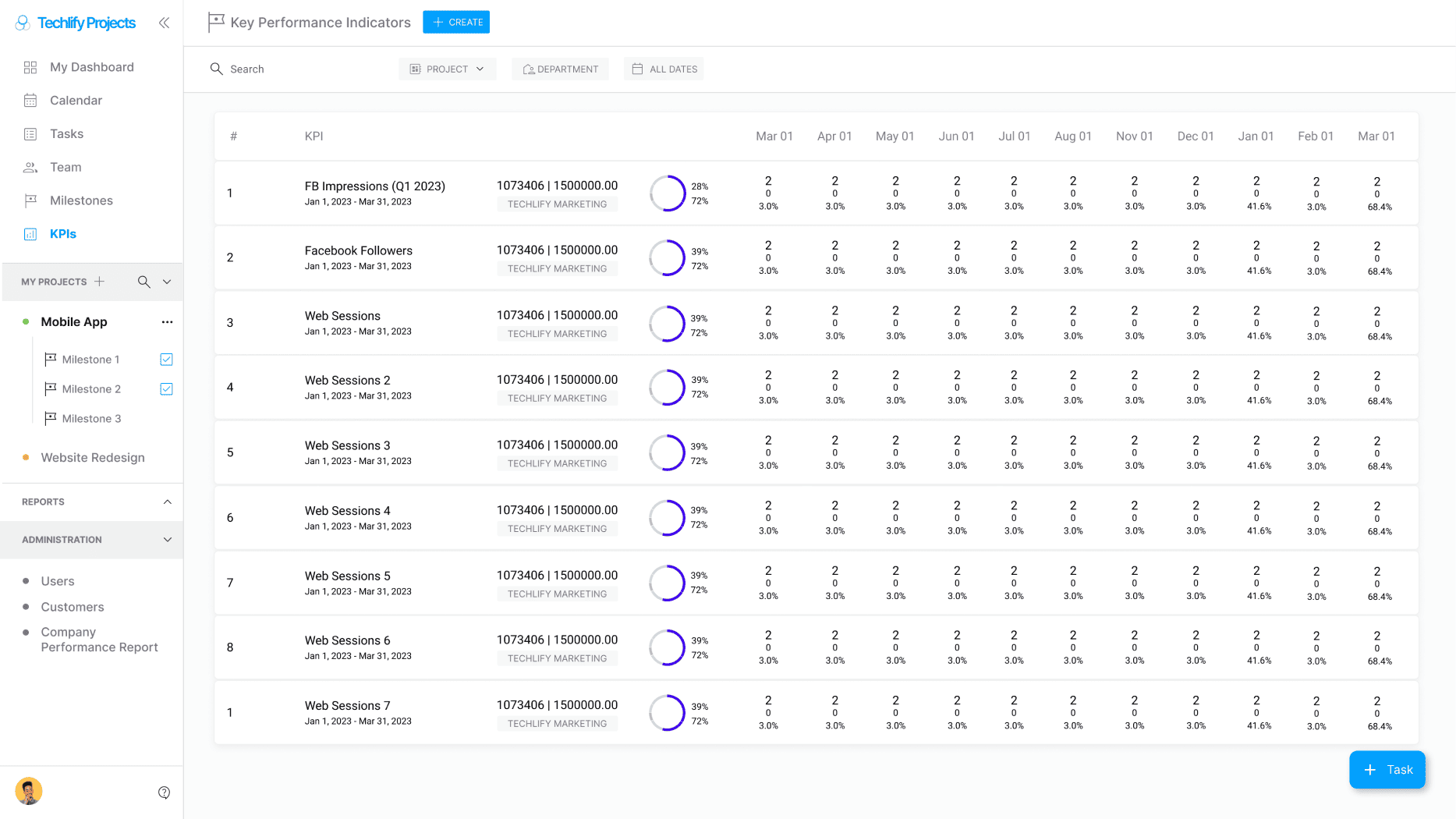 Book your 30-min demo session now