Techlify has the engineering teams allowing you to outsource your development projects by hiring our developers on an hourly, or on a monthly subscription basis.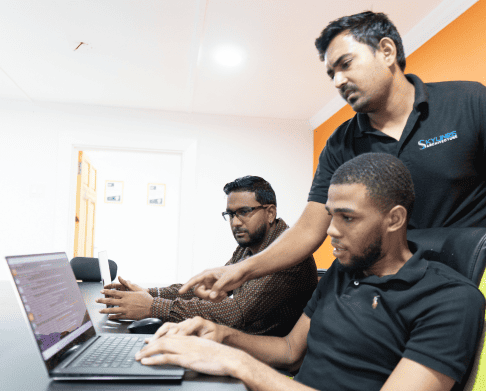 We provide ad-hoc developer hours to get any work done on an as-needed basis.
You can sign up for one of our monthly subscriptions which provides you a fixed number of developer hours which can be used on an as-needed basis for any of:

Software
Development

User Experience
Design

Software
Testing

Business Analysis &
Requirements Gathering
We have a detailed process that is aimed at successful product development and adoption.
Step 1
Our team does a need assessment and feasibility study to determine how to best use the automation technology for the benefit of users.
1
2
3
4
5
6
7
8
9
10
11
We have team members in all of the skill areas needed for successful
software projects. This includes:

Software
Architects

Software
Engineers

User Experience
Engineers

Business
Analysts

Trainers & Product Adoption Specialists

Software
Test Engineers

Project
Managers

Product
Owners

Customer
Experience Specialist
For Techlify Software Consultancy
Talk to us today and go paperless tomorrow!
Here are some products that we've built from ground zero.
Cyrils Transportation Service
A single application that allows CTS to manage everything from employee timesheets to vehicle servicing, it's like 5-8 apps integrated all in one, built to be lightweight and support a super fast-paced service.
BM Soat is the largest auto dealer in Guyana. Selling thousands of vehicles yearly takes quite a bit of work and collaboration across all teams to get right. We worked with BM Soat Auto Sales to build a Smart Dealership platform that integrates all of their teams, all through their process chain. We've integrated everyone from their suppliers, logistics teams, repairs and body work teams, sales team, right down to the customer - this is all done via a smart application and mobile app integration.
Be Efficient, Save Time and Energy!
Techlify's CUSTOM SOFTWARE DEVELOPMENT Services Helps Your Business With Higher EFFICIENCY & PRODUCTIVITY!