Simple. Efficient. Innovative
Keep track of all your teams, projects and day-to-day work from anywhere at any time!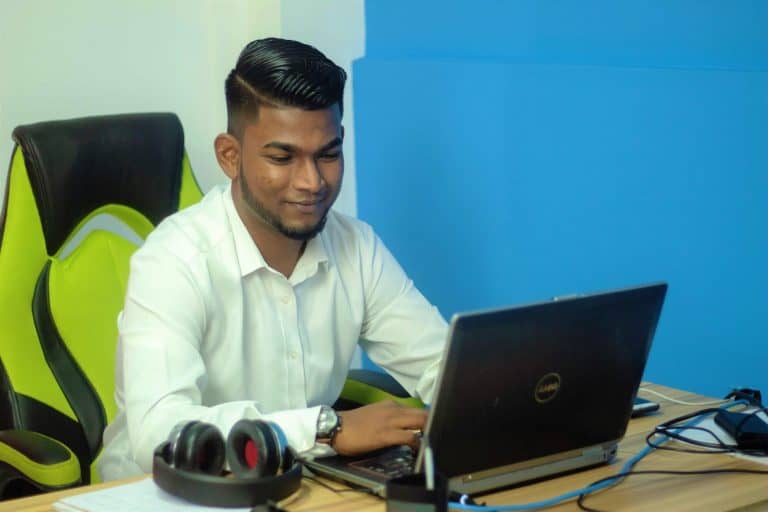 Easily manage your daily tasks, notes and client information, all at one place.
Techlify Projects is the ideal project management tool for small to large enterprises. Our solution simplifies and automates project management activities saving our clients valuable time. Plan, stay updated, collaborate and communicate with Techlify Projects!
MANAGE YOUR PROJECTS WITH TECHLIFY-PROJECTS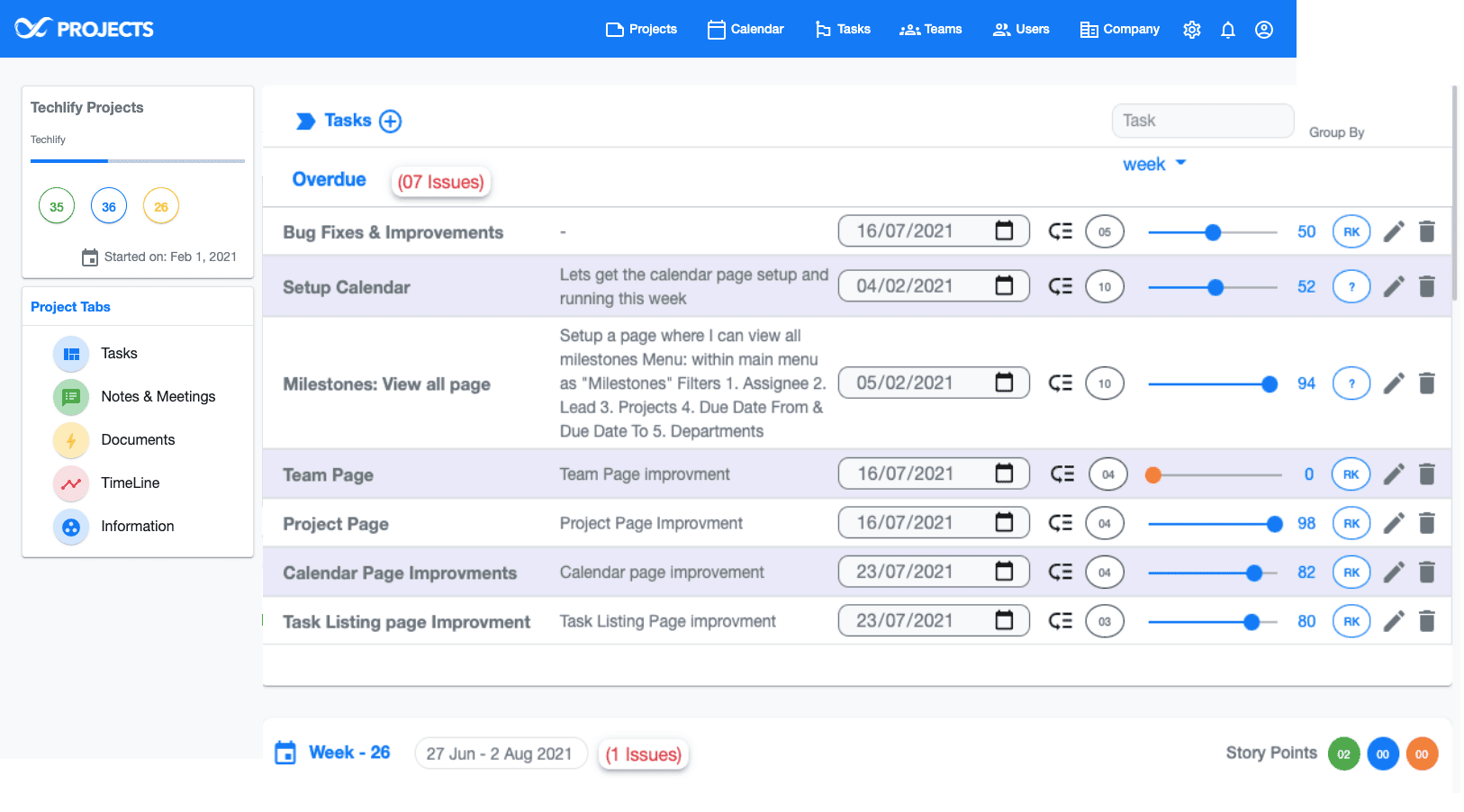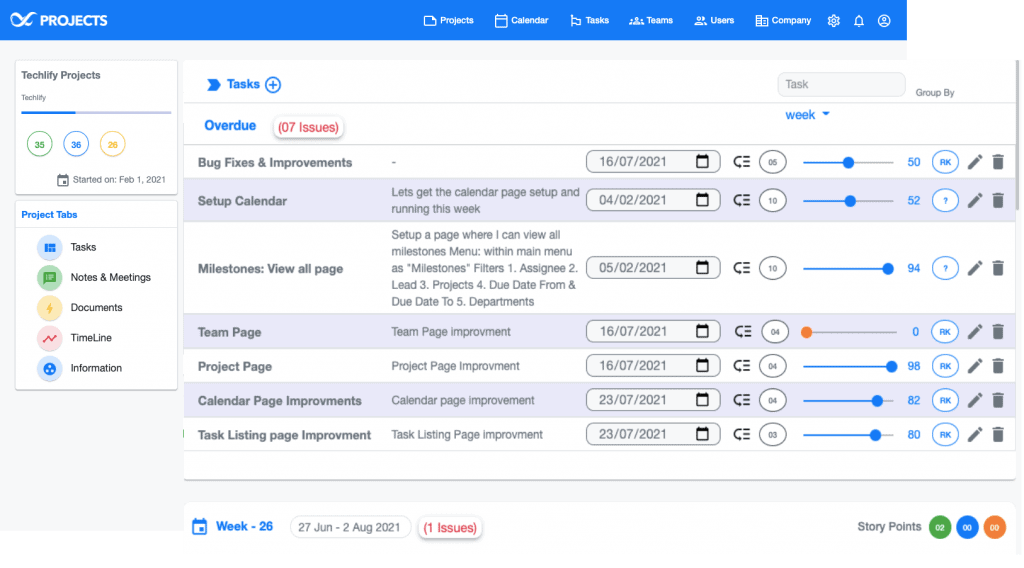 View, Access and Track Tasks
You can easily view and access all ongoing projects and track the status of tasks within our Tasks Dashboard.
DEPARTMENT AND CLIENT PROJECTS
Track Progress across Teams
As a project leader, you can observe and track progress across your team in delivering quality products and services to your clients.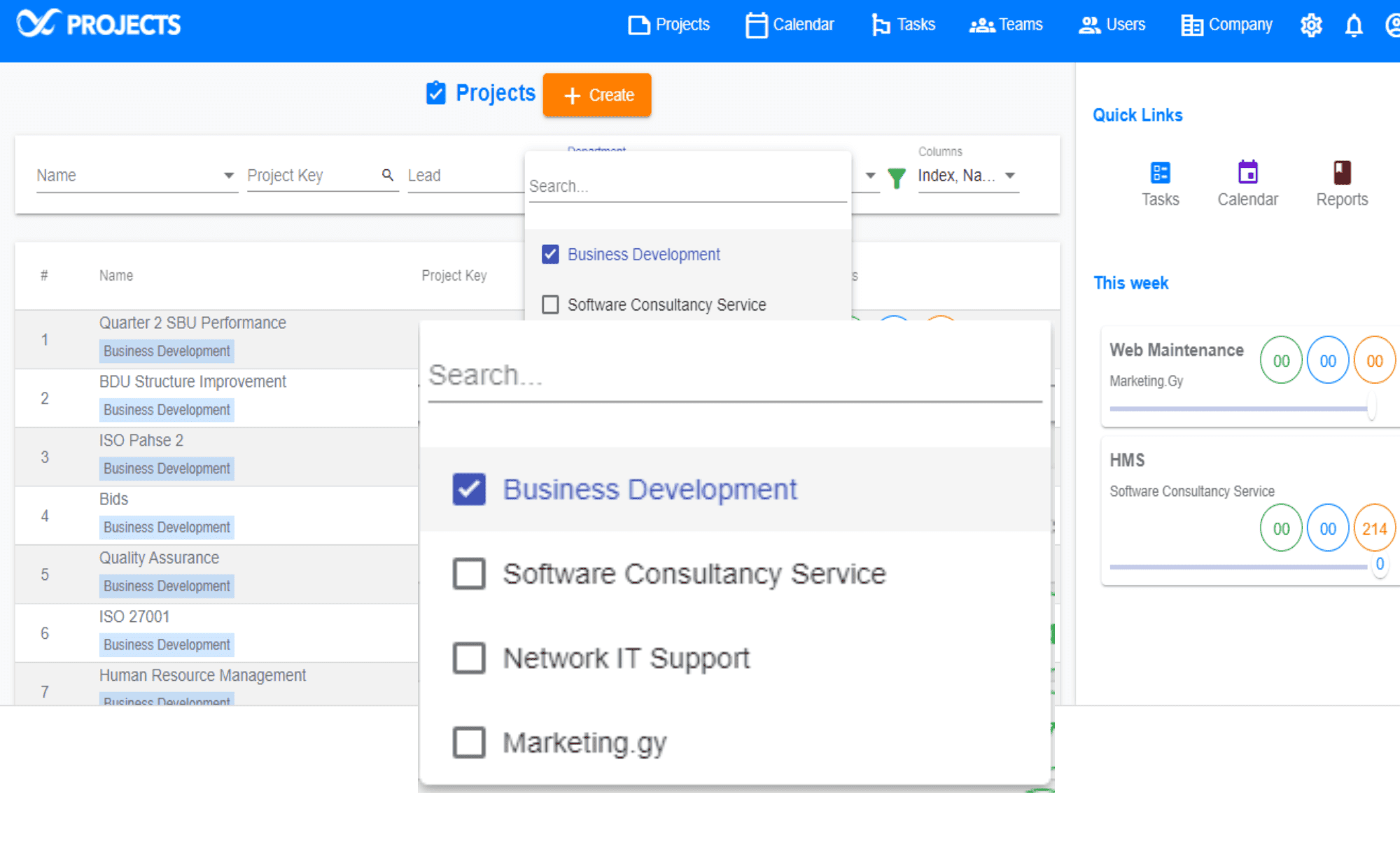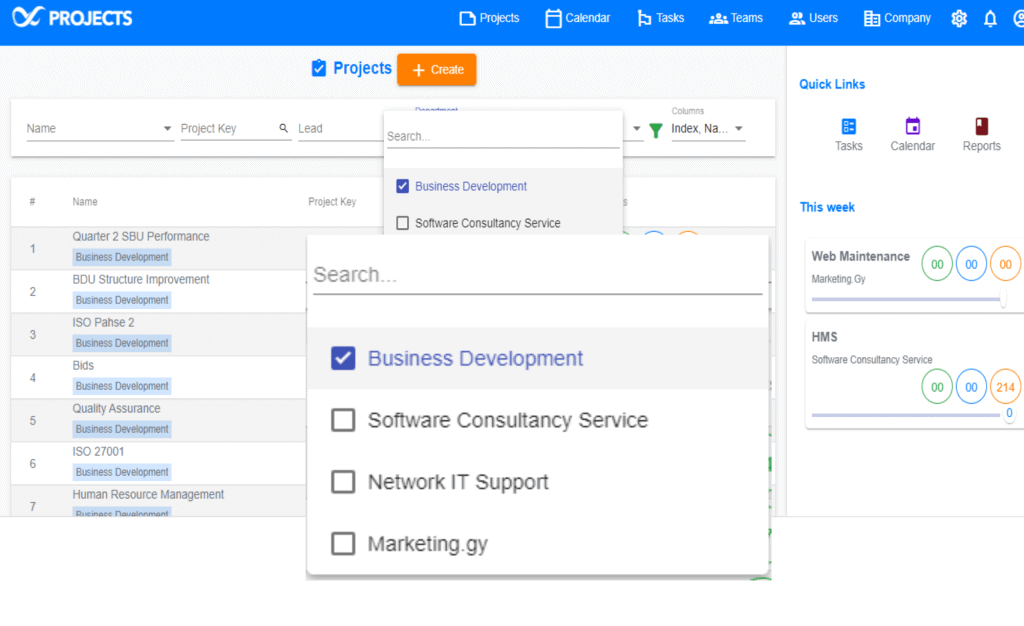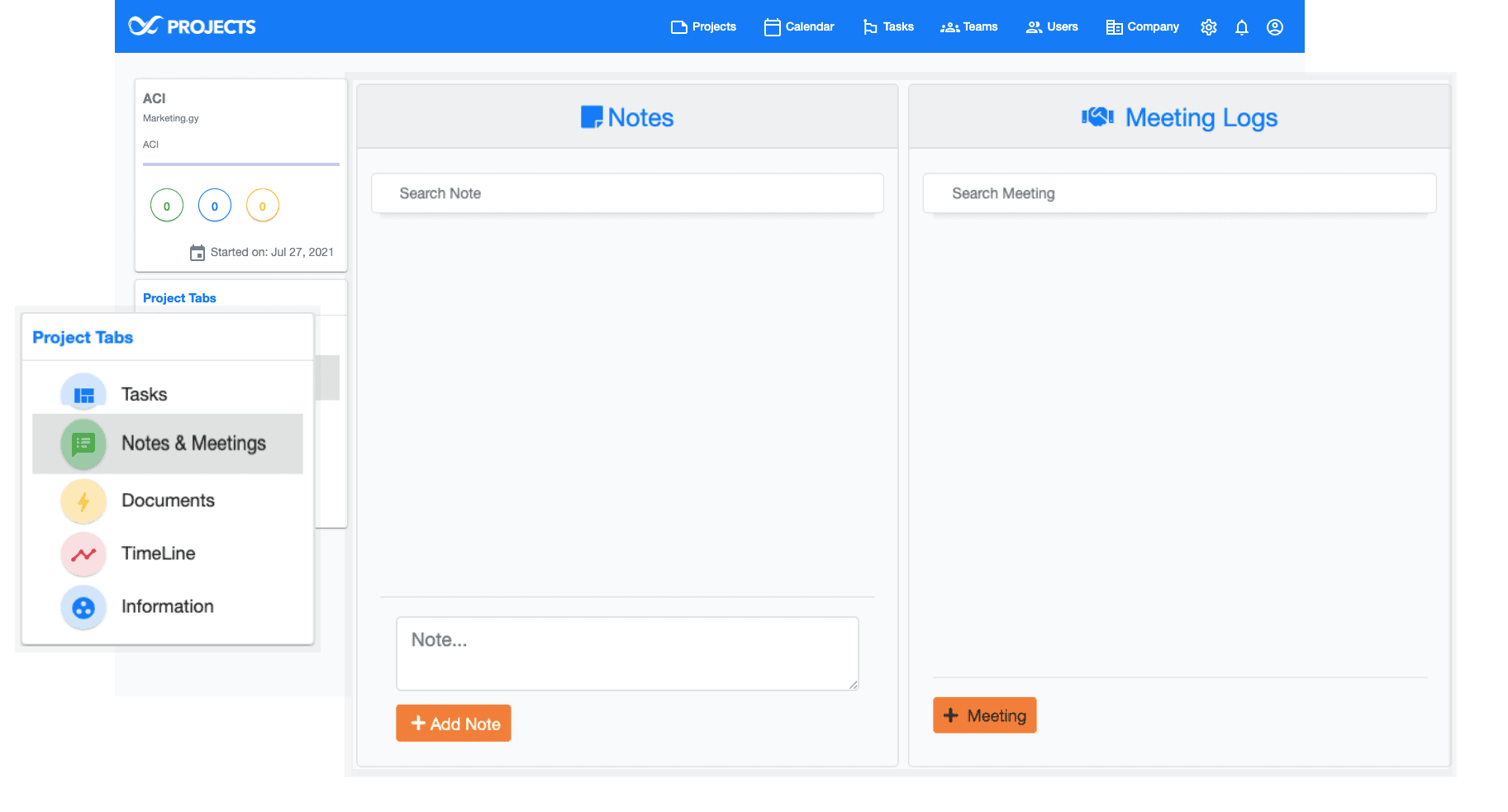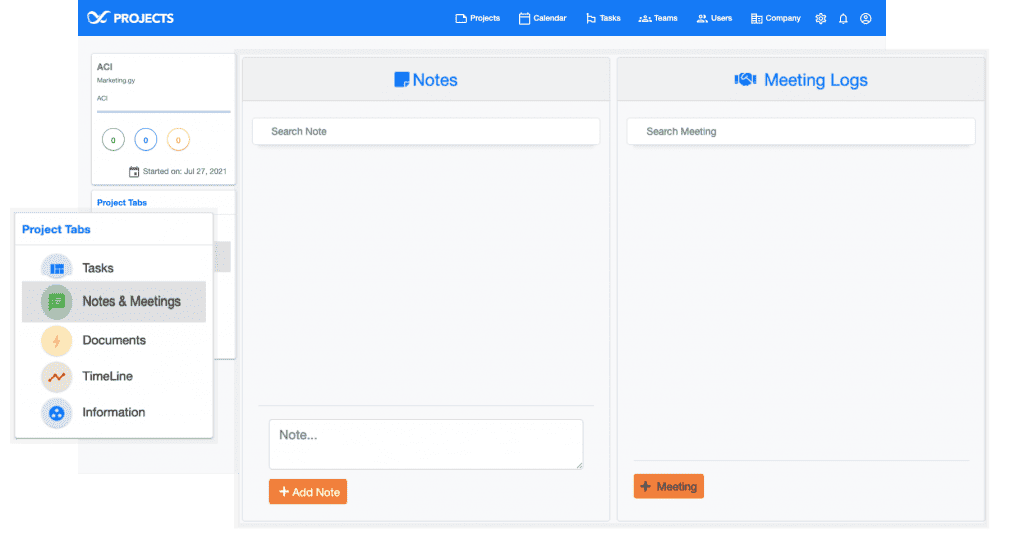 Keep all important information in one place
Sometimes we easily forget important points after a meeting, with our notes & meeting log you can just store information needed, it serves as a fast reminder of crucial ideas, goals, deadlines, and other topics discussed in your meeting.
View an overall picture of your projects
As a project manager you would be able to see the complete project in one spot since the activities are organized in chronological order. It also gives you a comprehensive picture of the project from beginning to end.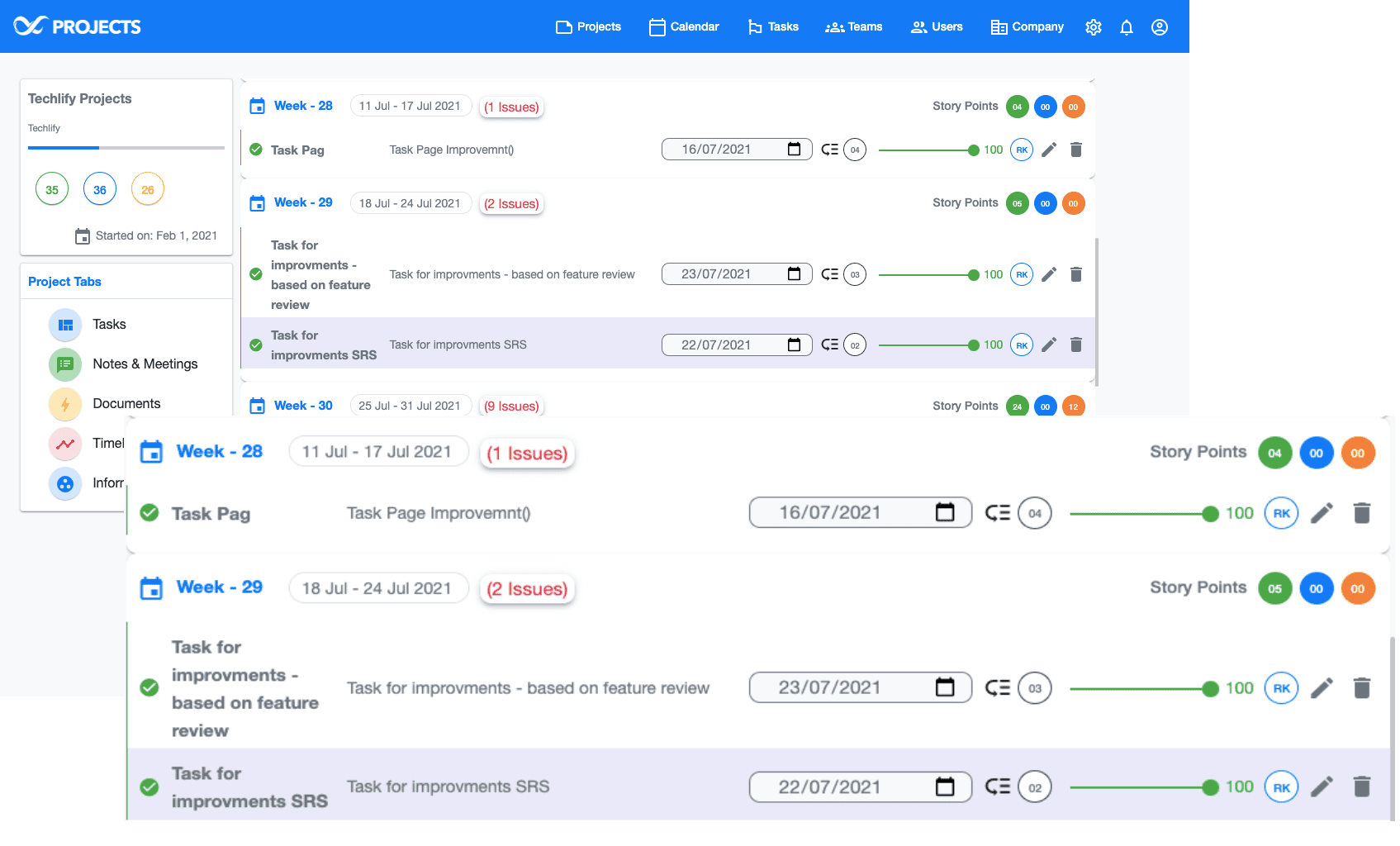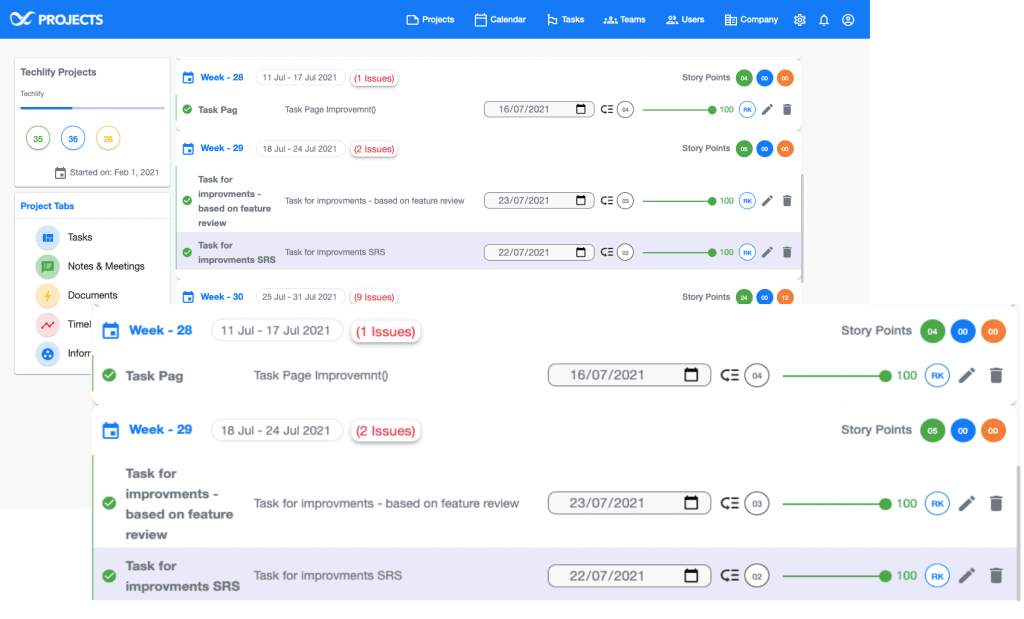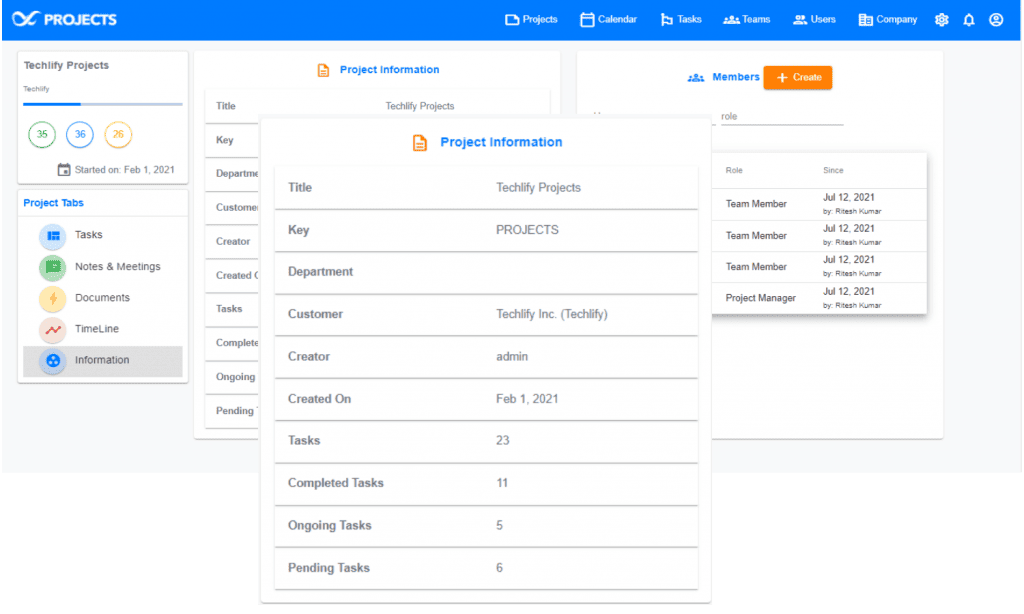 Manage all information in one place
By having all of your notes, meeting logs, timelines, and documents needed to effectively manage and execute your project in one convenient location, you would now be able to manage your tasks in a more effective manner.
Get early access!
Get early access to Techlify Projects to completely change the way your business operates!
TECHLIFY PROJECT BENEFITS AT A GLANCE
Find out How our system works
Save Money, Save Time, Save Energy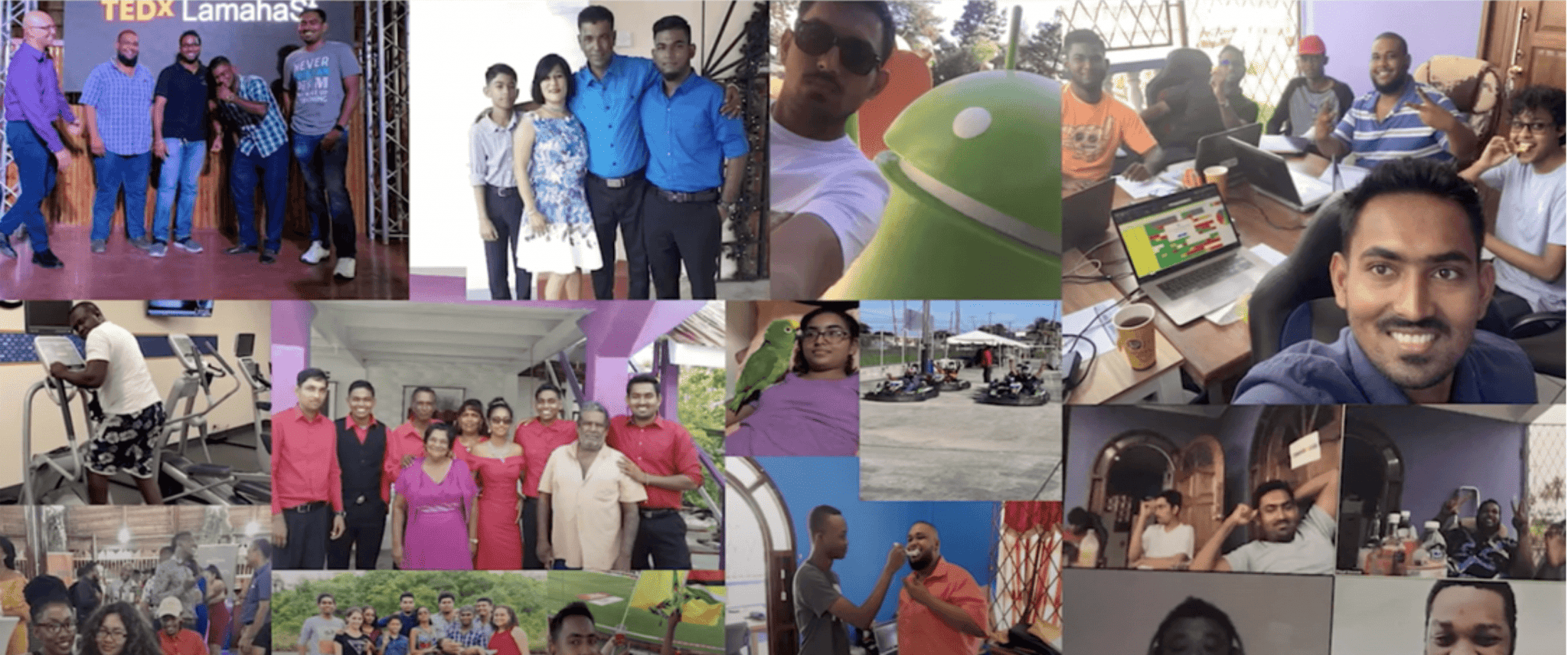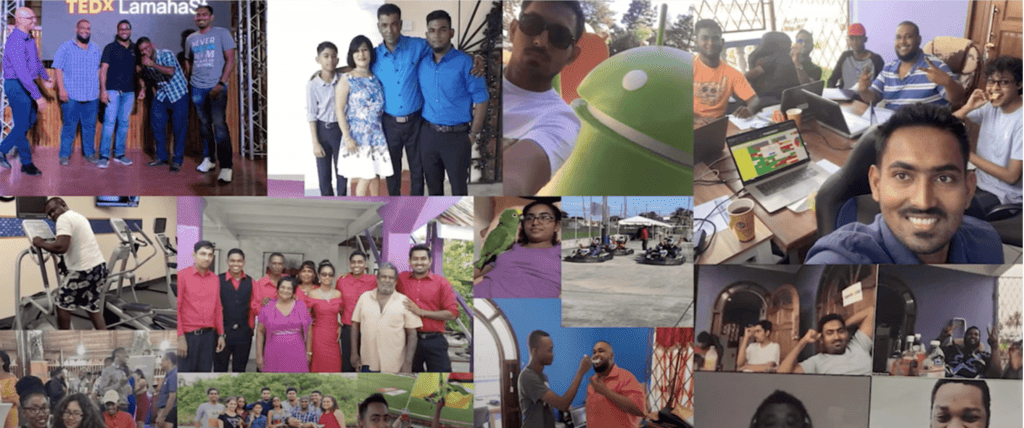 Please leave your Authentic information