ENGAGE, EMPOWER AND ENHANCE
YOUR EMPLOYEE'S EFFICIENCY
A PAYROLL SOLUTION FOR SMALL AND LARGE BUSINESSES ALIKE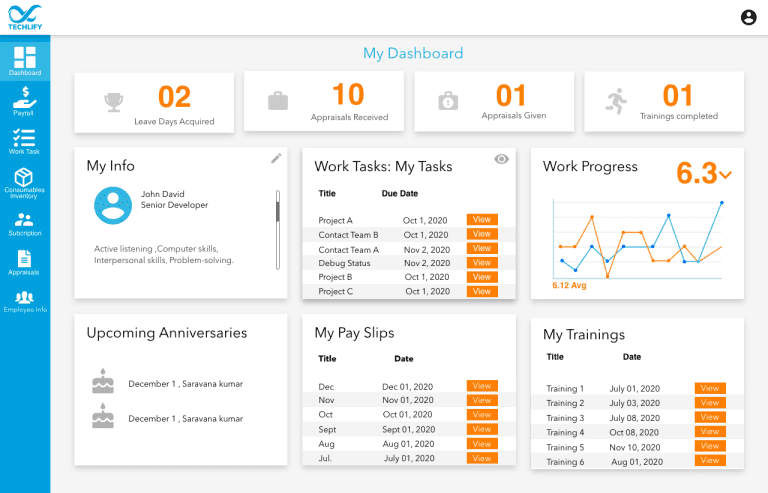 ESS or Employee Self-Service is an inevitable part of the modern Human resource management system (HRMS) through which, the employees can view, manage, and access their payroll and other HR information. It's a great way to empower your employees and helps you save a lot of time and energy for your HR department. 
 An ESS allows the employees of the organization to perform more payroll and HR tasks independently so that you will have more time to manage your tasks when your staff is less dependent on you.
Designed to benefit your organization
The all-new Employee Self-Service Portal from Techlify HRMS is specifically designed to be extremely beneficial not just to HR Professionals, but to every employee in the organization as it 
Benefits of Employee Self-Service Portal from Techlify HRMS for your Business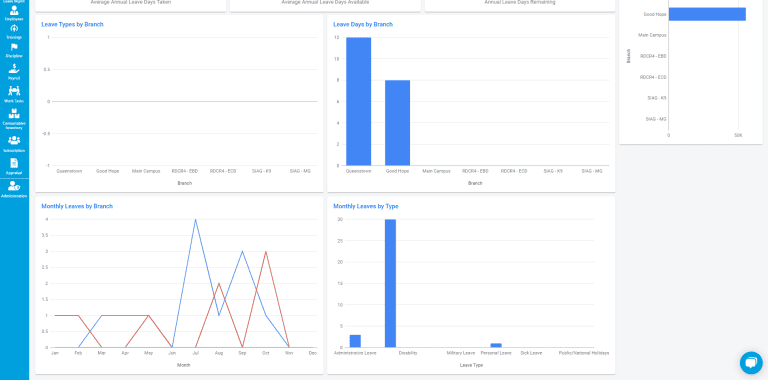 Leave and Holiday Management
It allows employees to apply for leaves from mobile phones, desktops, or any device. They can also view their leave balance and upcoming holidays.
Payroll and Tax information
Enables employees to access pay slips and view various statements such as reimbursements, total earning statements, and tax forms (Form 7B).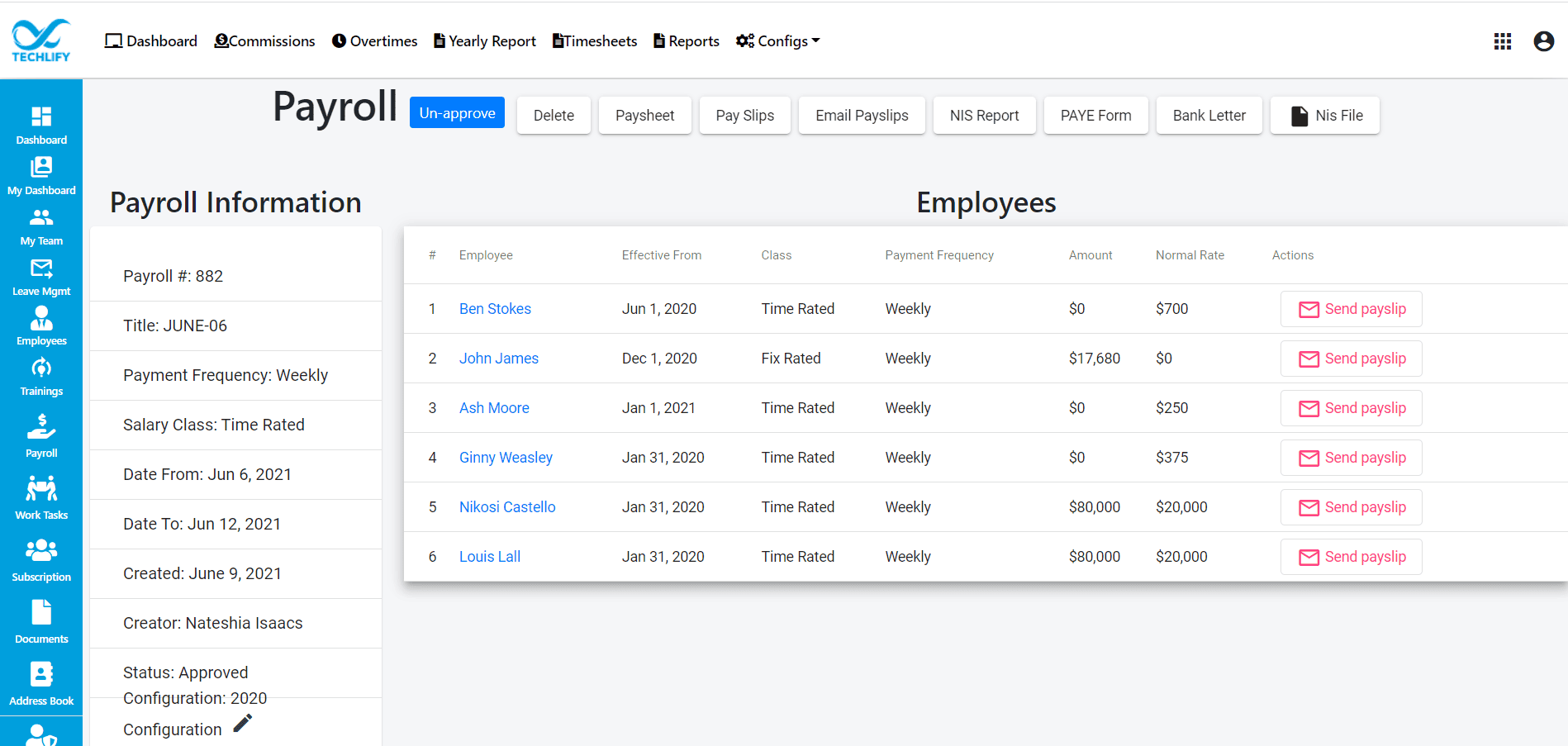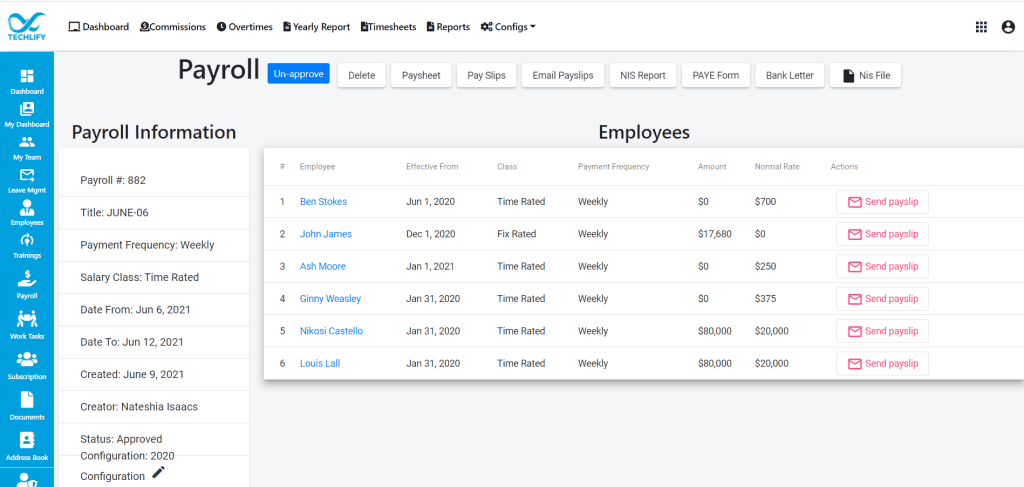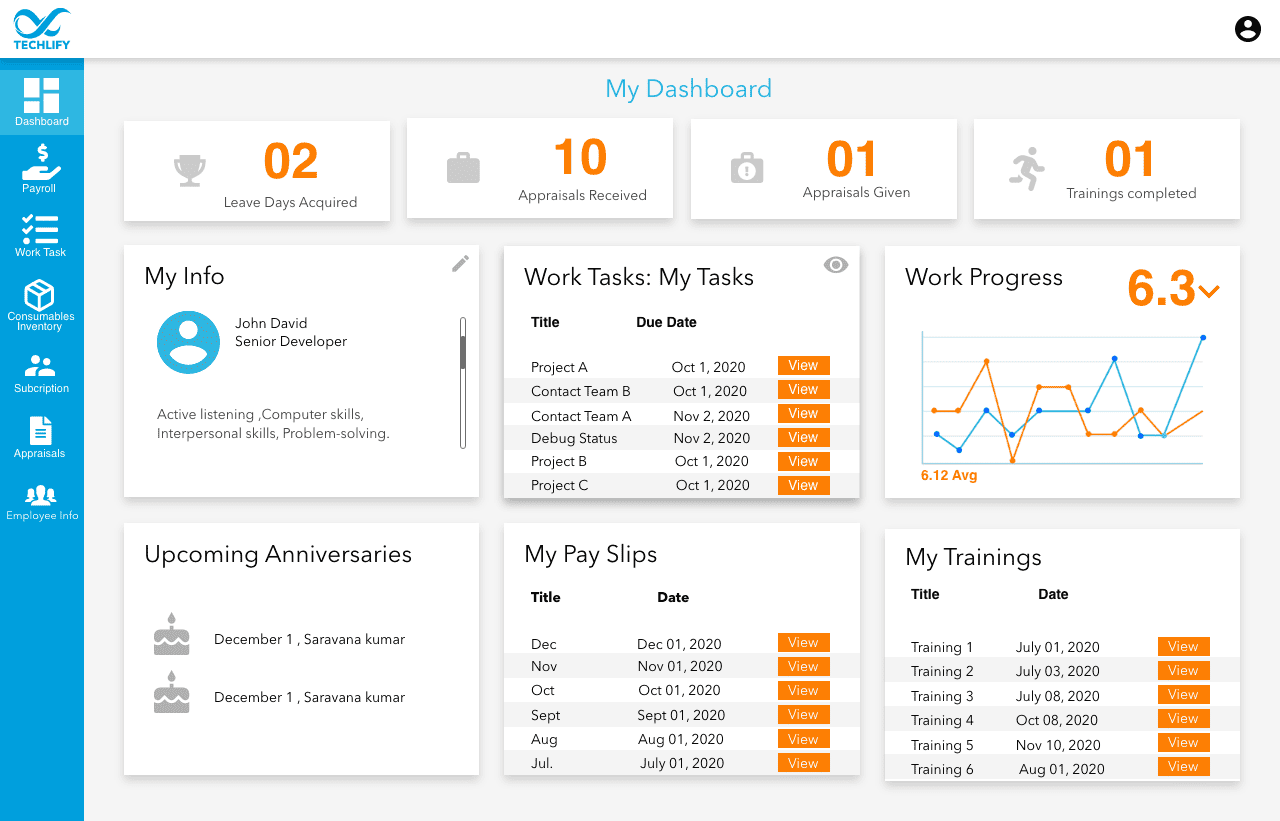 Employees can easily mark attendance either via mobile phones or desktops. They can clock in and out with GPS location.
Allows for a transparent appraisal and review system, where the employee can at any time view his/her targets, assignments and objectives, while also tracking feedback, rewards, and recognition from the employer.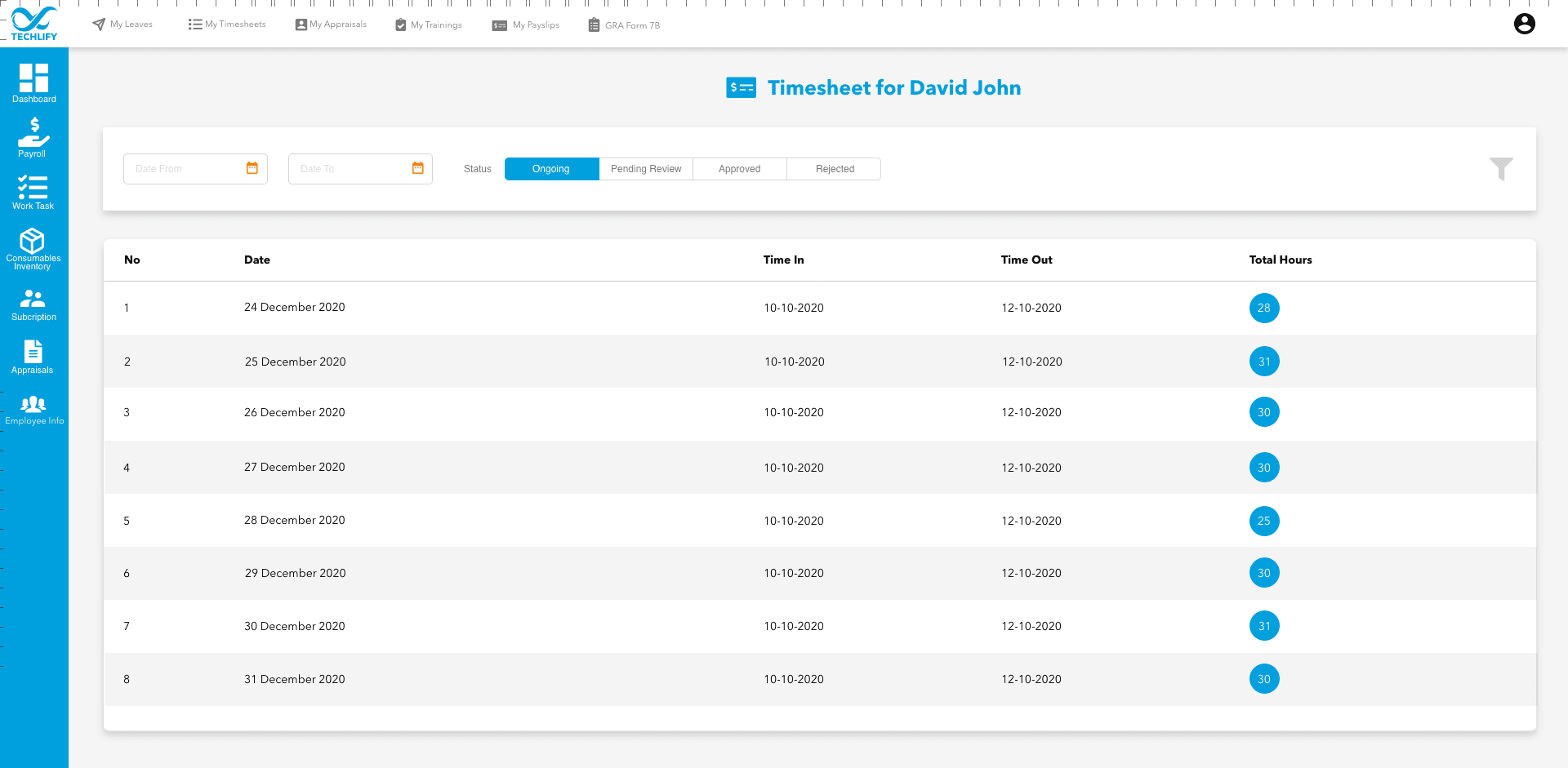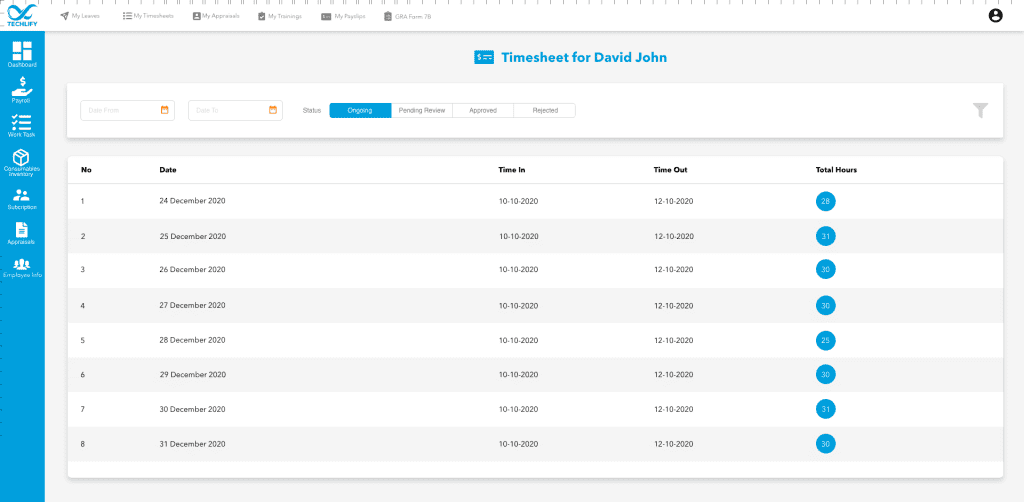 Employee Information Update
Allows employees to easily access and update their details. Thus making sure everything is up-to-date while also reducing the workload of HR Professionals.
Employees can easily track their training requirements, completion dates, and recommended or optional training offerings.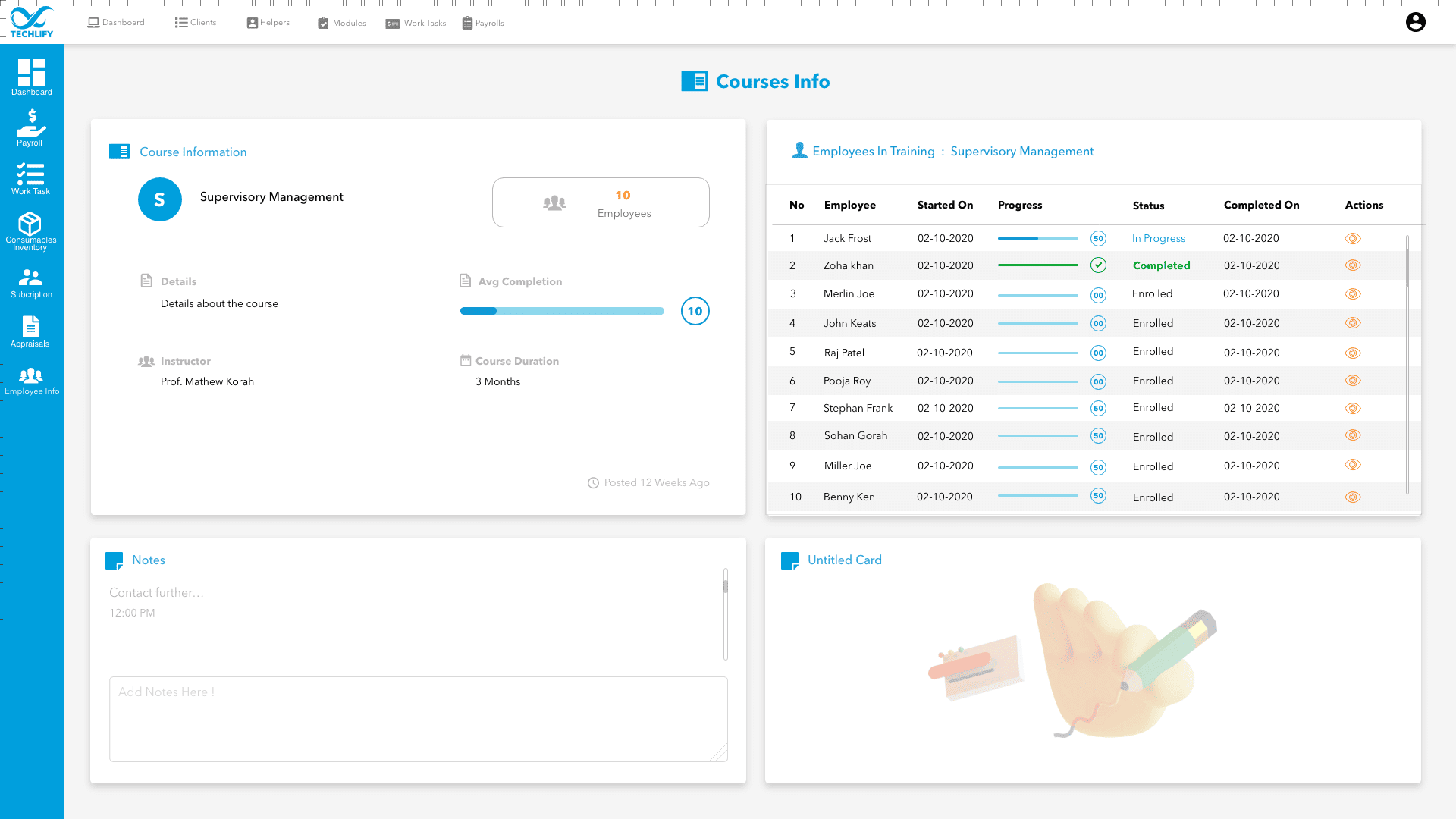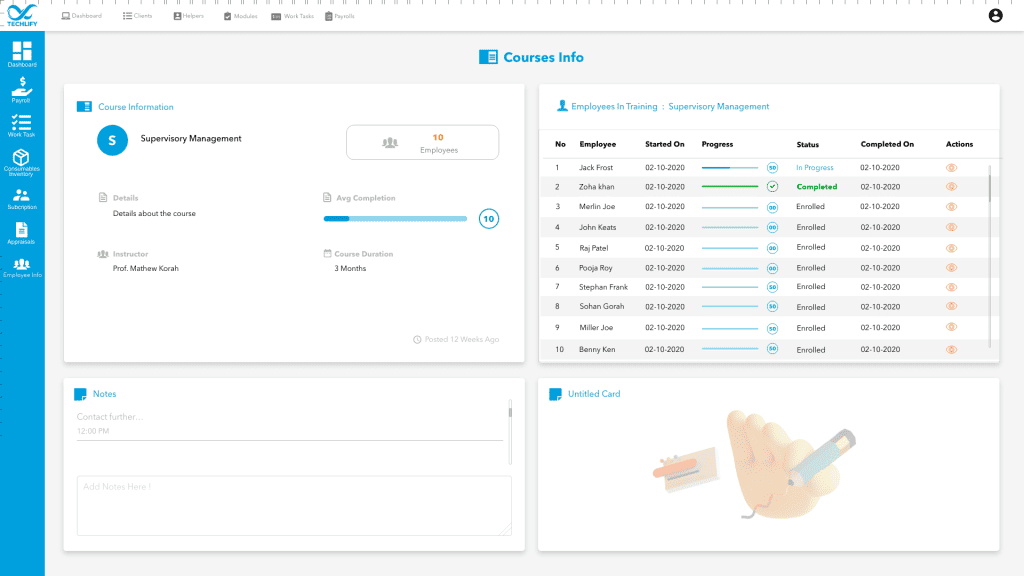 Book a free demo
Empower your employees to update personal details, download forms, manage leaves, and many more.
TECHLIFY PAYROLL FEATURES AT A GLANCE
Find Out How Our System Works
TECHLIFY HRMS REDUCES STRESS AND COMPLEXITY! MAKING YOUR BUSINESS SIMPLER!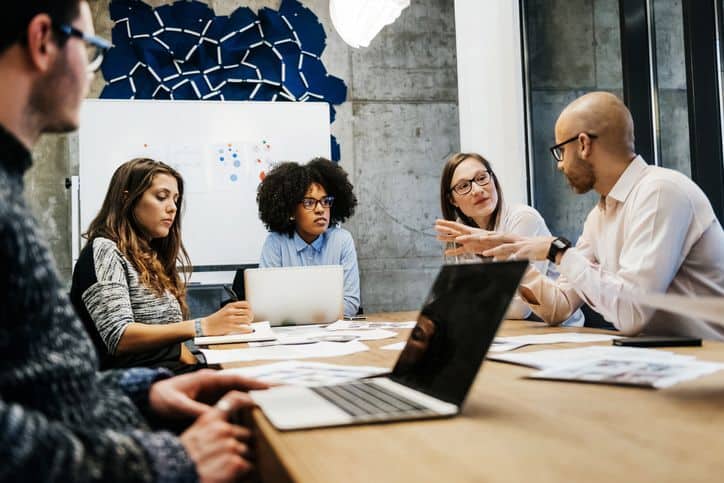 Get your free demo today!