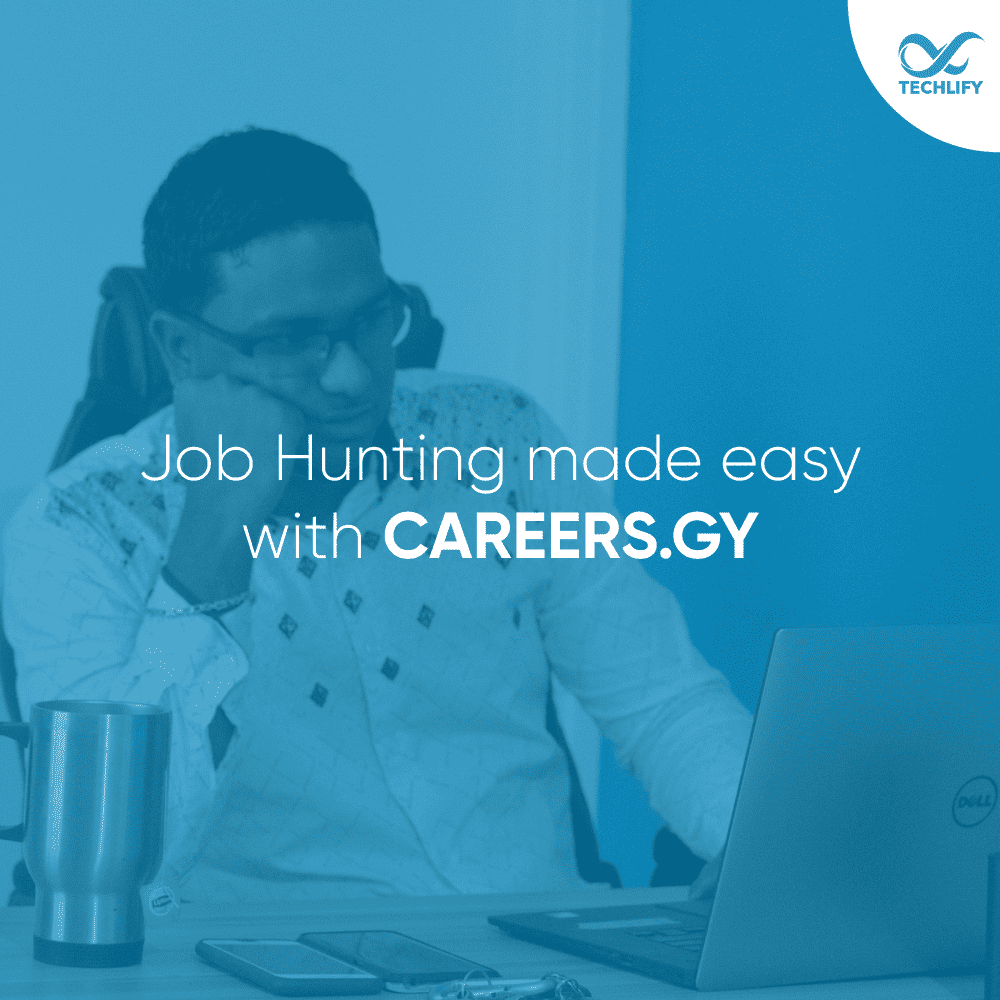 Finding the right employee or job is already a tedious and exhausting process. The search for the can be burdensome. Look no further for a balm, we are excited to announce the creation of our new website career.gy.
For Job Seekers
To fit the needs of potential recruits on a job hunt, we have created a dashboard that will allow you to view multiple job posts at a time, and keep track of where you've applied to. You will also be able to message and contact potential employers on the website. 
The image below illustrates the easy and simple way in which you will be able to the status of all the jobs you would have applied for – whether you are in one of the three possible stages; Applied, Interviewing, or Hired!
We have helpful filters to aid in narrowing the posts you may or may not be interested in. Job posts will also have helpful tags to let you know the nature of the vacancies listed. For instance, in the screenshot below – the first job post states that it is a job by 'contract' as well as the deadline.
As pictured above, the website will have systematic labelling to assist you in making the appropriate choice. Each post will inform you of any necessary details – as in the example. Why settle when you can find the perfect fit with our new service? Your future awaits, let us guide you to it.
For Employers
This website will make recruitment so much easier for you. It will allow you to find employees with skillsets, experience, and education. This will help you to narrow down the list of potential employees. In the simplest of ways, we have a clear, clean dashboard available for you to view the best-suited of pool of potential employees. The benefits of our carefully categorized dashboard are efficient record-keeping and easy categorization. This is a practical and convenient way to manage data. Essential hiring information, all at your fingertips.
As seen in the above image, you will be able to manage your posted jobs as well as show you which jobs are closed or open. You also get to view the array of candidates – and even your Interviews. The website aims to make life easier for you. Furthermore, for your convenience, you can message your candidates right on the site.
In addition to this, employers will have the ability to manage timesheet options for employees to monitor working hours. A great benefit for those who are already subscribed to our HRMS application is that it will be the same login for that. It is a fantastic all-in-one deal that will be both cost and time-efficient.
Countdown to its launch! To stay up to date, remain in touch with us.
Visit our website: https://techlify.com/
Send us an email: info@techlify.com
Call/WhatsApp us: +592-220-8662/+592-657-3905
Stay connected with us on all Social Media platforms!